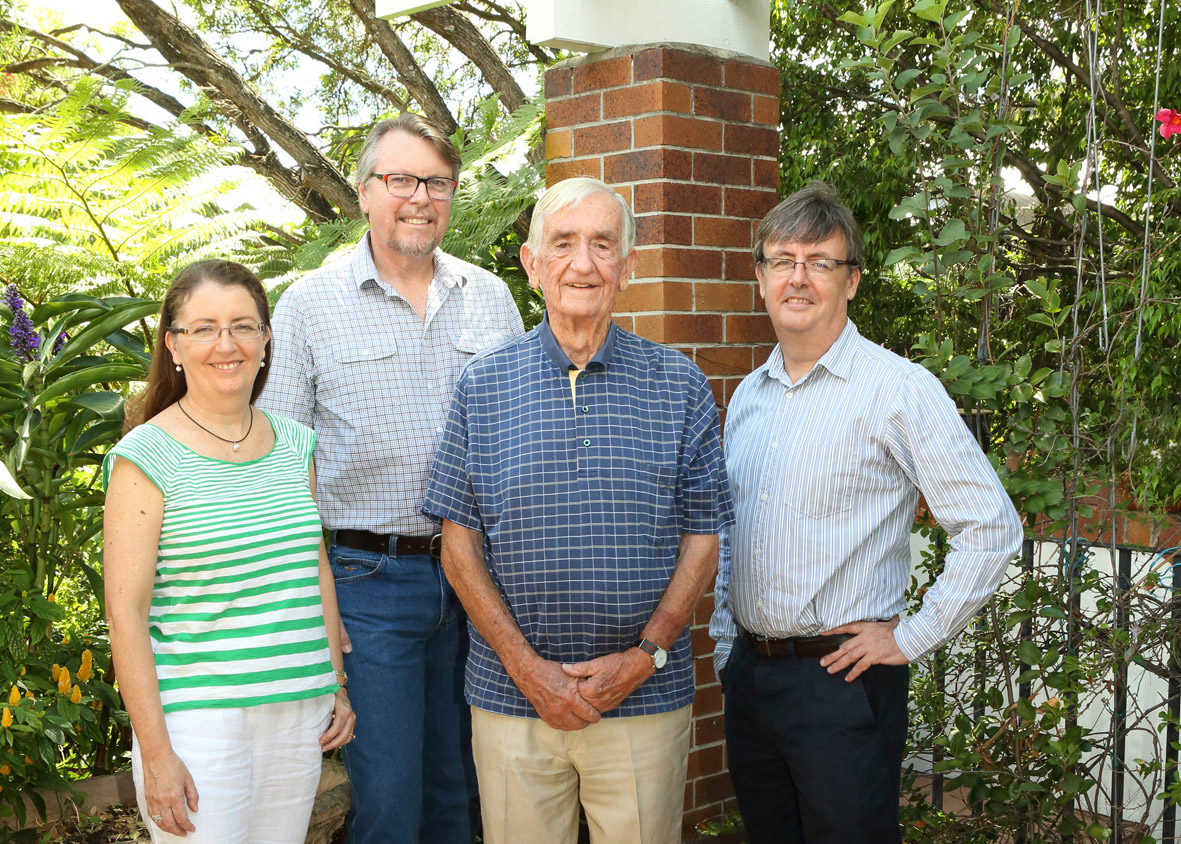 Following in the family footsteps may not be unusual, but descendants of James Vincent (JV) Duhig, one of the "Founders" of UQ's Medical School and UQ's inaugural Professor of Pathology (1938–47), have taken it one step further.
With 12 of his extended family across three generations having studied medicine, most of them at UQ, six have gone on to specialise in pathology.
"For us growing up around our dad, pathology was just part of family life," said JV's son Dr Robert Duhig (Bachelor of Medicine, Bachelor of Surgery (MBBS) '55), whose late brother James (MBBS '46) was also a pathologist.
"I remember always really wanting to do pathology from an early age – it was ingrained in our lives: we were surrounded by it.
"I even remember my father growing a kind of Mexican bean on a huge trellis in the garden that he ground up in the laboratory to perform kidney function tests!"
Robert's children, Dr James Duhig (MBBS '86) and Dr Edwina Duhig (MBBS '89), are also pathologists, as is JV's nephew Dr Rod Conrad (MBBS '85) and JV's brother-inlaw, Dr George Taylor (who completed his medical degree elsewhere).
"We both did school work experience and uni holiday jobs in the labs," James said.
"For us, the laboratory was a familiar family environment."
Edwina wonders if there are other families with as many members in a single specialty.
"When I've talked to people overseas, they have never heard of seven people in a family in pathology," she said.
"I would think it would have to be one of the biggest families of one medical specialty in Australia and I feel proud of the contributions that our family has made."
And all from the inspiration of one JV Duhig (1889–1963), a graduate of the University of Sydney who studied pathology in London and, upon his return to Australia in 1920, established pathology laboratories at the Mater Misericordiae and Brisbane General hospitals, later becoming a strong advocate for vaccination.