Catch up on the latest events, staff acknowledgements and social gatherings from across the Faculty.
To submit your photos, email med.marketing@uq.edu.au with a short description of the staff event.
2022
April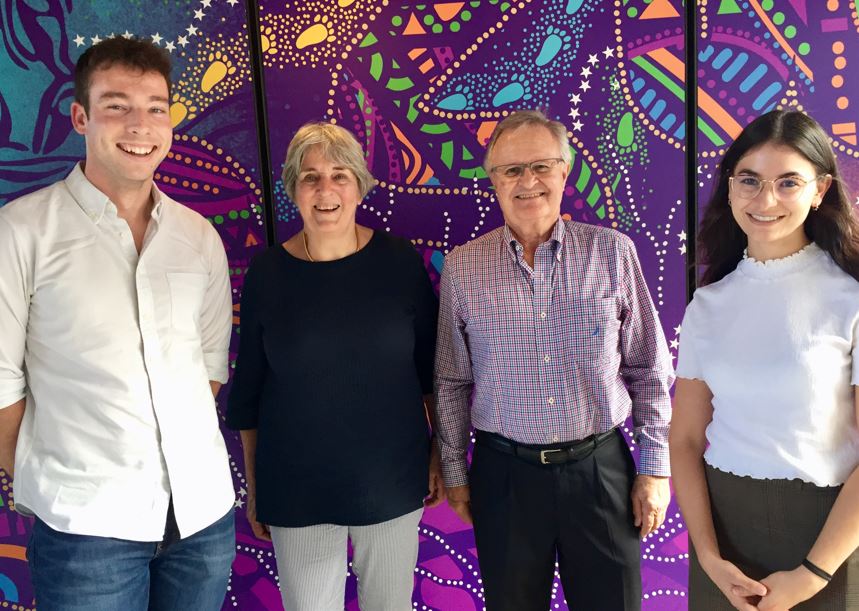 Dr Ruth and Professor Ian Gough (center) recently met with Medical School students Benjamin Perry and Paraskevi Georgiou, 2021 winners of the Gough Family Medical Education Scholarships.
2021
July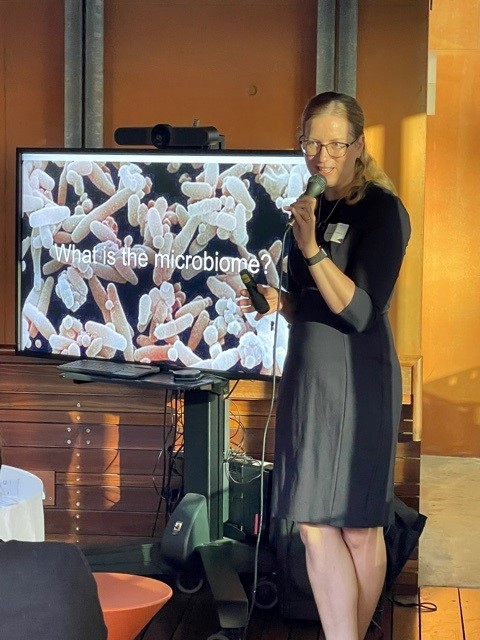 UQ Diamantina Institute Associate Professor Emma Hamilton-Williams used the advent of National Diabetes Week to discuss the importance and challenges of her current research.
"Type 1 diabetes has been steadily increasing over the past 50 years – most likely due to our Western lifestyle – and growing evidence suggests changes in gut bacteria may be at the crux of triggering the disease," Dr Hamilton-Williams said.
"Targeting the gut microbiota via specialised dietary supplements holds promise as a safe and low-cost approach to prevention, as well as aiding in glucose management.
"We have had some exciting results with recent trials in adults with type 1 diabetes, but we will need to analyse stool samples to determine whether the diets are working as we expect, and if everyone reacts the same way.
"Our next step is to trial if a specialised dietary fibre supplement is safe to use in children with type 1 diabetes and whether it increases beneficial gut bacteria."
March & May
2020
October, November & December 2020 events
August and September 2020 events
2019