Detailed Design - Working Groups
[Updated: 3rd June 2021]
We are very pleased to announce that we have now established our 8 working groups to lead the detailed design of the new MD.  Each working group corresponds to one of the themes of the new Program and is headed up by a Theme Lead.
See below for the full list of Theme Leaders and working group members.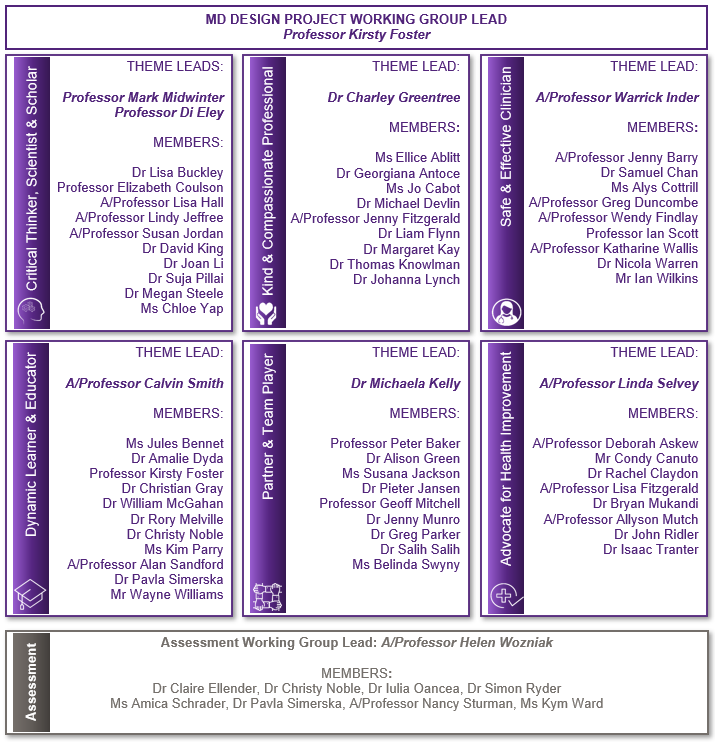 More than 70 academic, professional and ATH staff together with students, UQ Alumni and other key MD Program stakeholders will be working together during the balance of 2021 to develop appropriately staged learning outcomes and learning activities for their key theme over the four years of the UQMD Program. 
In addition, they will work collaboratively with the other Themes to promote meaningful integration, a cohesive four year curriculum and a whole of program approach to assessment. 
A key responsibility for each working group member is to be an ambassador and champion for the new curriculum and to engage other colleagues, peers and community members to seek broader input and contributions to the design process.