A key part of the new MD Curriculum is articulating the attributes of our future graduates.
Our medical graduates will be representative of the populations they serve and distinctive as:
Safe and effective clinicians who are clinically capable, person-centred and demonstrate sound clinical judgement
Critical thinkers, scientists and scholars who have a thorough knowledge and understanding of the scientific basis of medicine and can apply evidence to support clinical decision making, research and knowledge generation
Kind and compassionate professionals who are sensitive, responsive, communicate clearly and act with integrity
Partners and team players who collaborate effectively and show leadership in the provision of clinical care and health-related education and research
Dynamic learners and educators who continue to adapt and have a passion for and commitment to lifelong learning
Advocates for health improvement who stand with people and are able to positively and responsibly impact the health of individuals, communities and populations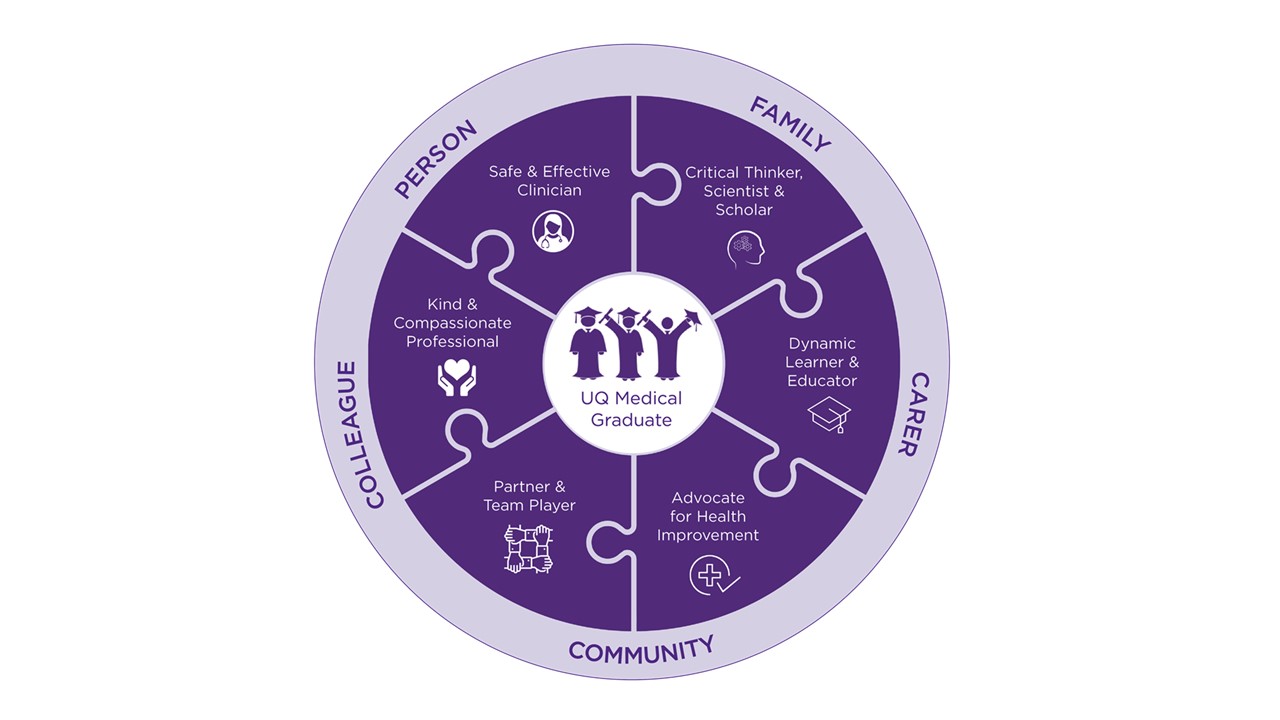 Further work is underway to flesh out the graduate attributes that will underpin each of these six roles.  From graduate attributes, the staging of learning across the four years of the curriculum and the associated learning and teaching activities and assessment framework will be developed.