Project governance - MD DESIGN [STAGE 3]
MD DESIGN is a key strategic initiative for our Faculty.  This is reflected in the active involvement of senior leaders from across the Faculty and more broadly across UQ.   Professor Joanne Wright, Deputy Vice-Chancellor, Academic, has been our Executive Project Sponsor and Chair of the MD DESIGN Project Steering Committee since the project commenced in May 2019.  Our Steering Committee has also included other leaders from the Faculty as well as more broadly across UQ and our community.  
As MD DESIGN is now enterring Stage 3 of its evolution (Detailed Design and Pre-Implementation), it is appropriate to review the governance and work organisation for the project.  Through this process, the original MD Design Project Steering Committee has been formally concluded and an MD Design and Operations Project Board has been established.
The MD Design and Operations Project Board is the primary governing body for the MD Design Project (Stage 3).  It will oversee the project and provide direction about the design and implementation of the new MD Program. In discharging these functions, it advises the MD Design Project Executive Sponsor on:
The strategic direction and progress of the MD Design project;
Key design elements including: program level design, course design and implementation;
Key enablers including resourcing, transition arrangements, systems, marketing and communications and staffing (academic and professional); and
Risks, issues or concerns identified or raised by stakeholder groups and recommended engagement approaches. 
The members of the MD Design and Operations Project Board are as follows: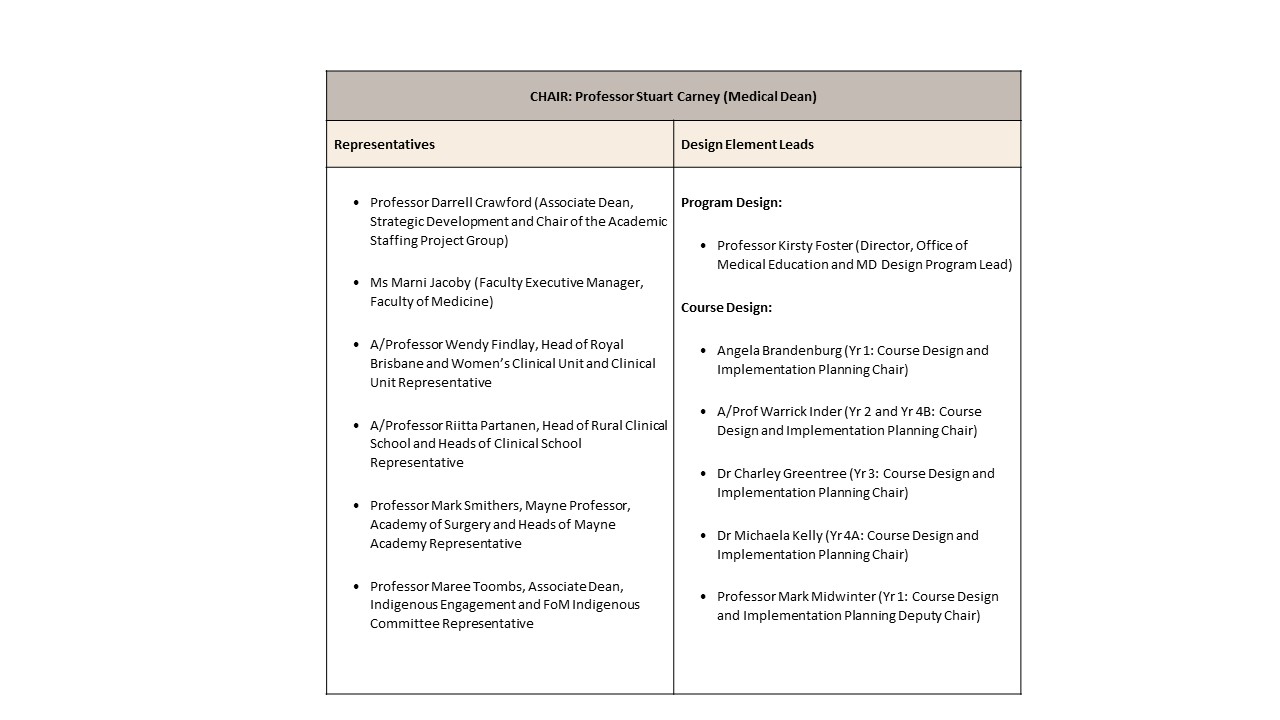 The overarching governance for MD DESIGN Stage 3 is summarised in the following figure: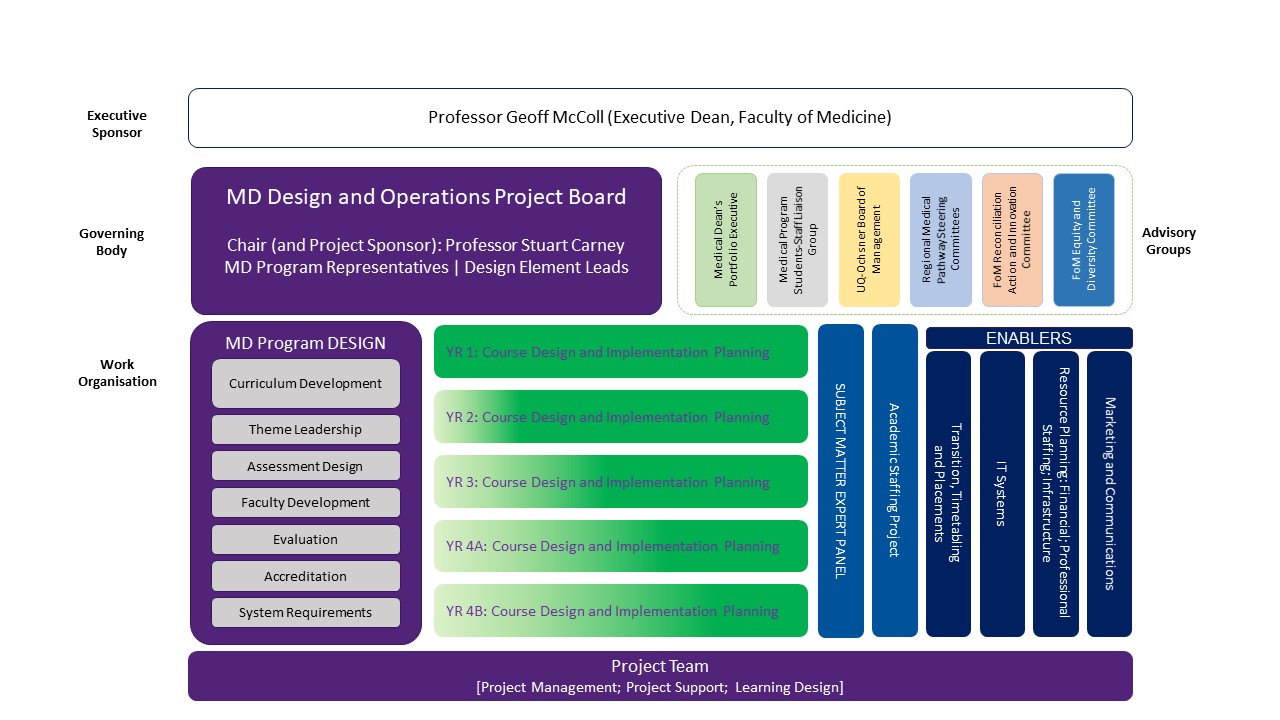 The work organisation will be in three key parts:  Program Design; Course Design and Enablers. Each function identified in the figure has a specific and defined responsibility and scope in relation to MD DESIGN Stage 3.