Welcome to the Faculty of Medicine and congratulations on achieving such an important milestone in your life. You are joining a cohort of 4,000 future medical, public health and biomedical clinicians and researchers who are currently training within the Faculty of Medicine.
UQ values creativity and independent thinking, and we encourage all our students and academics to push the boundaries of learning and research in the pursuit of excellence.
As you take your place in our Faculty, I encourage you to seize every opportunity which comes your way.
We do however understand even the most confident of students will feel a mixture of emotions before and during the commencement of their studies.
That's where we come in. Our Faculty staff are ready to help at any time, and you'll find a helping hand is only ever a phone call (or visit) away.
On our Faculty website you'll also find all kinds of helpful information which we've created specifically to assist you at each step in your journey.
During your scheduled welcome sessions you'll have a chance to connect with other students who will become your peers, life-long friends, and future colleagues.
We are delighted to offer you an opportunity to discover your own potential, and we look forward to seeing you make your mark on the world in the coming years.
On behalf of our Faculty, it's a privilege to welcome you and I wish you the very best for your studies and future career.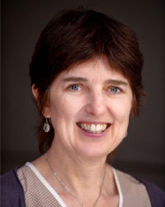 Professor Robyn Ward AM
Deputy Vice-Chancellor (Research) and Vice President (Research)
Acting Executive Dean, Faculty of Medicine