Proposed changes to HDR travel and training process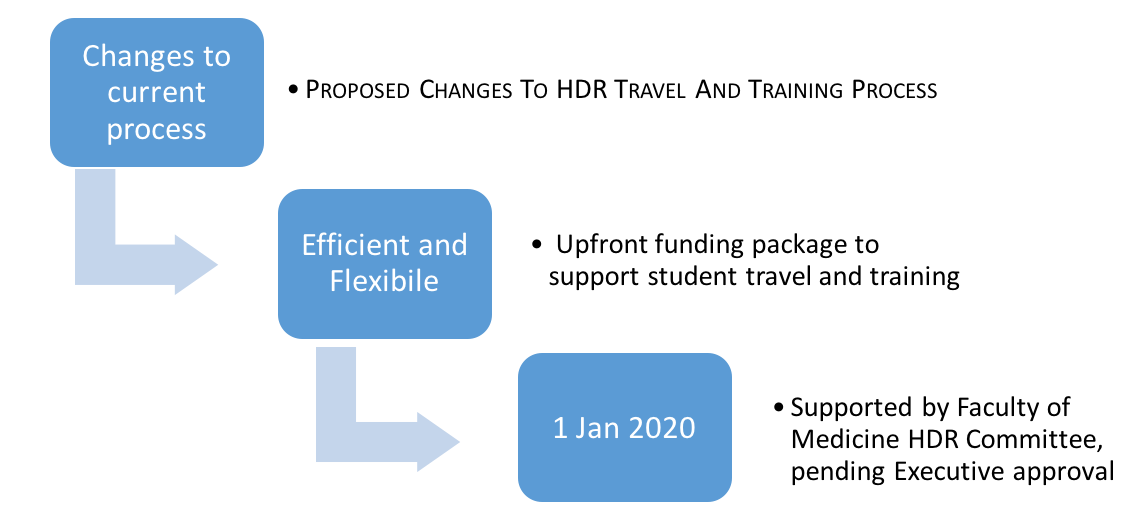 The Faculty of Medicine is proposing a change to the administration of HDR Travel and Training funds for PhD and MPhil students, in line with other units within the University. The proposed changes will increase efficiencies and provide professional development flexibility for students.
As previously, students and supervisors agree upon a travel and training plan. However, it is proposed that students apply for upfront funding package to support their plan, and that the funds allocated to the students are managed by the student and supervisor throughout the duration of the student's candidature.
The proposed changes and a comparison of the old and new processes can be viewed here, as well as the draft request form.
It is anticipated that the proposed process will be implemented by 1 Jan 2020, subject to Executive approval. It has been endorsed by the Faculty of Medicine Higher Degree Research Committee.
We now welcome comments and suggestions for improvements from students and advisors.
Please provide any feedback using the button below by Monday 9 December.