Support for project teams
Confluence to support our Strategic Plan Mobilisation Projects
Confluence is a key tool to help us share documents and collaborate in the delivery of our Strategic Plan Mobilisation Projects. 
Each Project has its own dedicated 'Space' with a series of pages within it. It is a place where you can create, store and access key project documents, track actions, record and report on project progress and key recommendations. 
Project spaces are structured as follows: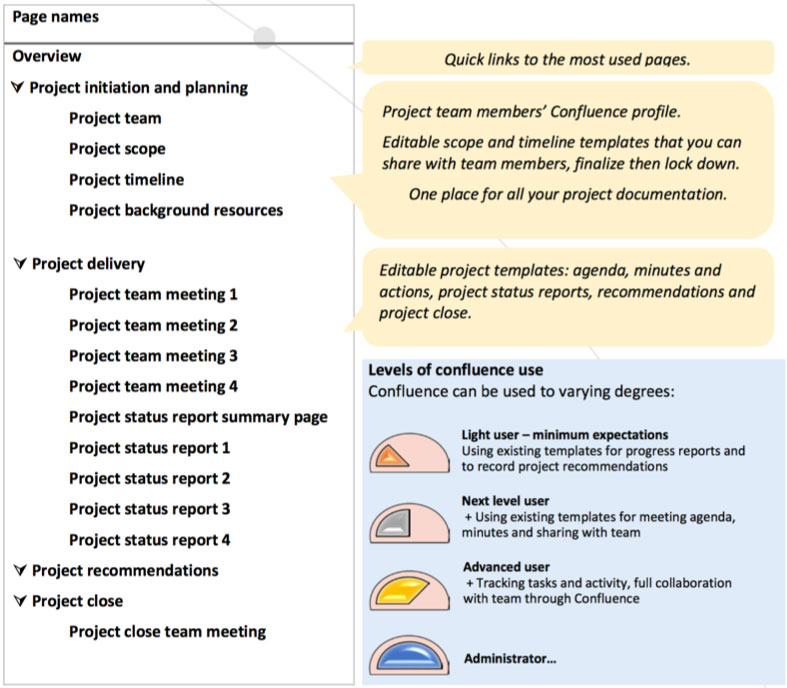 Download the Confluence cheat sheet to learn how to log in, find your project space and start using Confluence.