Multiple-Mini Interview (MMI)
What is an MMI?
MMI's are a values-based recruitment method. Applicants move through a circuit of several stations, with different interviewers asking questions and scoring the applicant's performance. 
Face to face MMI interview
Skype MMI interview
Who will be interviewed and when?
In 2019 the Faculty of Medicine will invite eligible Graduate Entry Applicants for an interview for 2020 intake. This includes domestic, international and UQ-Ochsner Pathway applicants. Eligible Provisional Entry Applicants will be invited for interview in 2020 for the 2021 intake.
How are applicants selected for interview?
Applicants will be invited for an interview based on their GAMSAT or UMAT ranking and interview places available.
What does the MMI assess?
The MMI aims to assess the applicant's non-academic qualities, such as empathy, integrity, adaptability and verbal communication skills. MMIs have demonstrated high interrater reliability and good predictive validity. 
How do they work?
An applicant moves from station to station with short breaks between each station. A bell will announce the beginning and end of each station. MMIs will typically be delivered face to face.
Videoconferencing MMIs will be available to international applicants who live outside of Australia. This option may also be available to rural and remote applicants who cannot attend an interview in person. Videoconference MMIs will be conducted in the same way as the in-person MMIs in that each circuit will include the same number of stations and interviewers.  Each applicant will connect online. Unlike face to face MMIs, the interviewers move between computers as opposed to the applicant.   In this way, each candidate will also be required to answer the MMI questions from different interviewers, just like the face-to-face MMIs.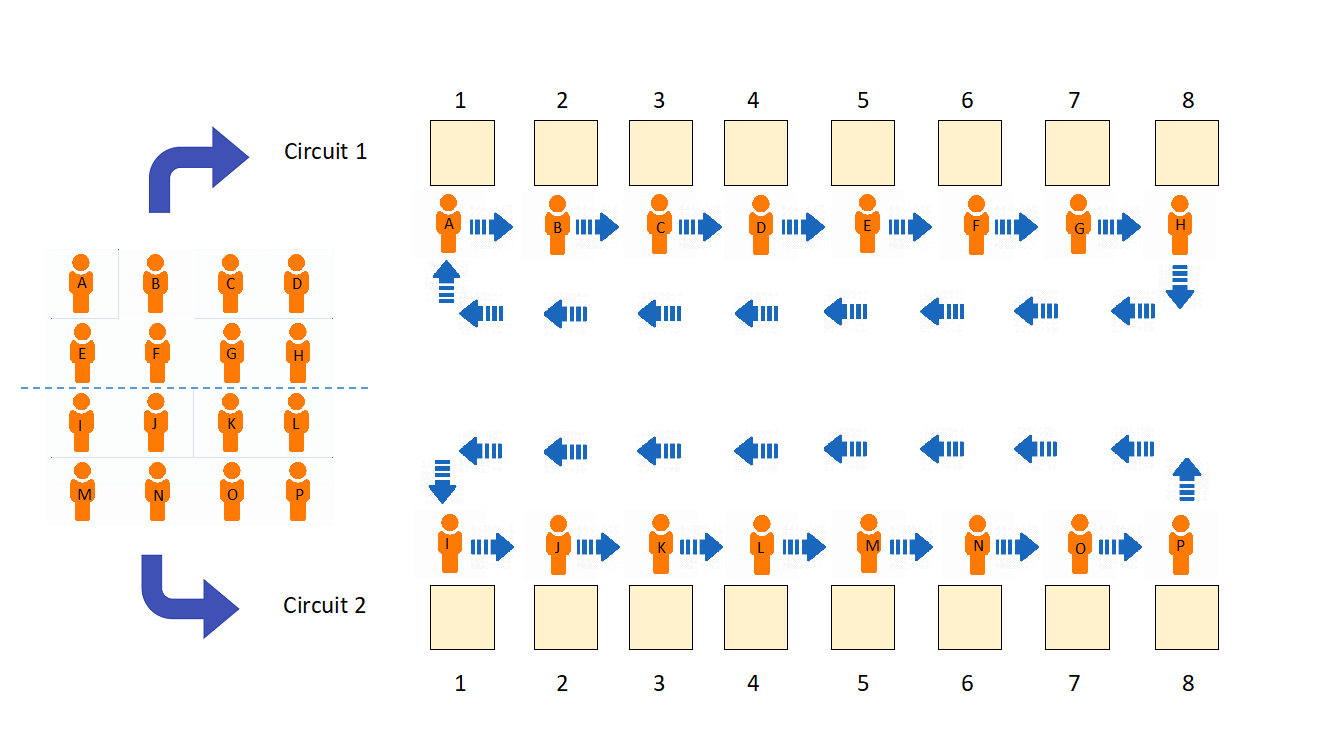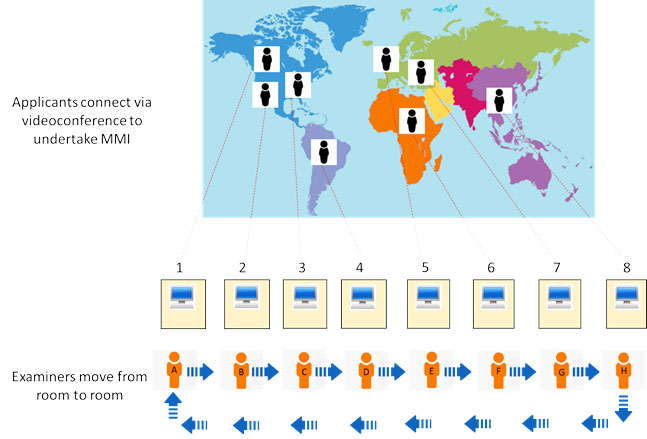 Where will the interviews be held?
Domestic applicants will be invited to attend the MMI at a clinical unit site either in Brisbane or a rural/regional location.  Applicants who are interviewed through videoconferencing are invited to link in with interviewers based in Brisbane. Applicants who apply through the UQ-Ochsner pathway are invited for a face to face interview in Louisiana in USA; videoconferencing may be available.