A rare disease discovered at The University of Queensland gave an Australian family a diagnosis for their son's mystery illness, and is now the subject of a new book, Cracking the Code.
UQ's Institute for Molecular Bioscience (IMB) and Australian Institute for Bioengineering and Nanotechnology (AIBN) will host a public author event at 5.30pm Wednesday (1 April) for Penguin Random House's book launch.
Husband and wife authors Stephen and Sally Damiani will detail their quest to find a diagnosis for their son, Massimo.
Suffering from an unknown form of leukodystrophy – a condition linked to the loss of myelin, the electrical insulation around neurons – Massimo's development suddenly began to regress.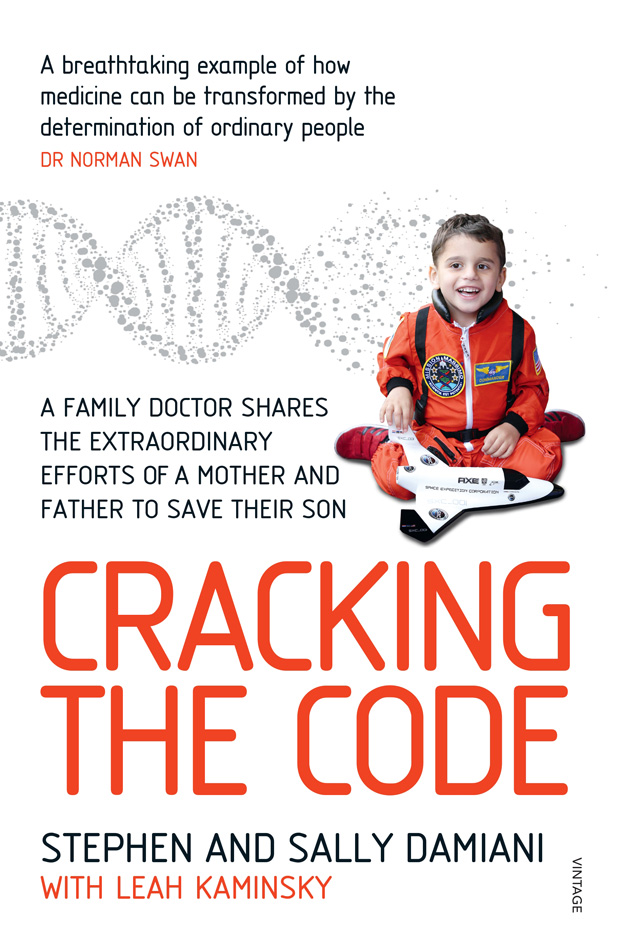 His family watched the toddler gradually lose his ability to crawl, sit, walk and eat.
Together with IMB researchers and an international team of medical specialists, gene-sequencing technology revealed Massimo had a genetic mutation in a gene not previously linked to human disease.
AIBN stem cell biologist Professor Ernst Wolvetang  will speak at the event about his ongoing research funded by the Damianis' Mission Massimo Foundation to search for new treatments for the disease.
"Knowing the cause of a new disease is the first step towards discovering a treatment or cure," Professor Wolvetang said.
"Thanks to the generous support and dedication of the Damiani family, our research is aimed at discovering new ways to improve the function of this defective gene using patient specific stem cell models."
The free event will be held at UQ's St Lucia campus and is open to the public, via registration at imb.uq.edu.au/cracking-the-code-registration.
Media: IMB Communications Manager Gemma Ward, 07 3346 2134, 0439 651 107,communications@imb.uq.edu.au, or AIBN Communications and Marketing Manager Margaret Puls, 07 3346 3962, 0419 578 356, m.puls@uq.edu.au.