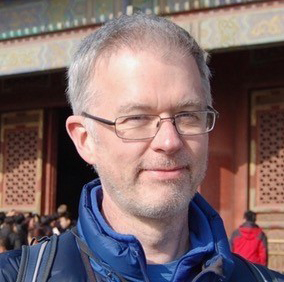 International research leader Professor Paul Clarke has been appointed Director of The University of Queensland's Diamantina Institute (UQDI).
Acting Executive Dean of UQ's Faculty of Medicine, Professor Robyn Ward, said the recruitment process generated significant interest from a strong field.
"Professor Clarke has extensive experience in research leadership at the University of Dundee in Scotland and we are thrilled that he will be joining UQDI in this important role," Professor Ward said.
"As Director, he will be responsible for setting the vision and direction of UQDI by developing research programs and priorities and supporting staff.  Paul will be working with other leaders in the Faculty of Medicine to deliver on an ambitious agenda.
Professor Clarke is currently Associate Dean and Head of Research within the School of Medicine at Dundee. He was previously the Head of the Division of Cancer Research and Co-Director of the Medical Research Institute.
He has a strong record in cancer cell biology research, with a focus on cell proliferation and cell death.
Professor Clarke said he is excited to be joining UQDI where a collaborative research environment offers great potential for turning scientific discoveries into better medical treatments.
"Through its location beside the Princess Alexandra Hospital, UQDI has strong connections to clinicians and patients," Professor Clarke said.
"Its base at the Translational Research Institute offers world-class facilities, and this enables researchers to be at the forefront of their fields".
Professor Clarke completed his Bachelor of Science (Hons) in Biochemistry at the University of Bristol and his PhD at the University of Dundee.
He subsequently held research fellowships at the European Molecular Biology Laboratory, Heidelberg and the University of Manchester before returning to Dundee.

Professor Clarke will take up the position in April 2017.
Media: Kim Lyell, k.lyell@uq.edu.au, 0427 530647.