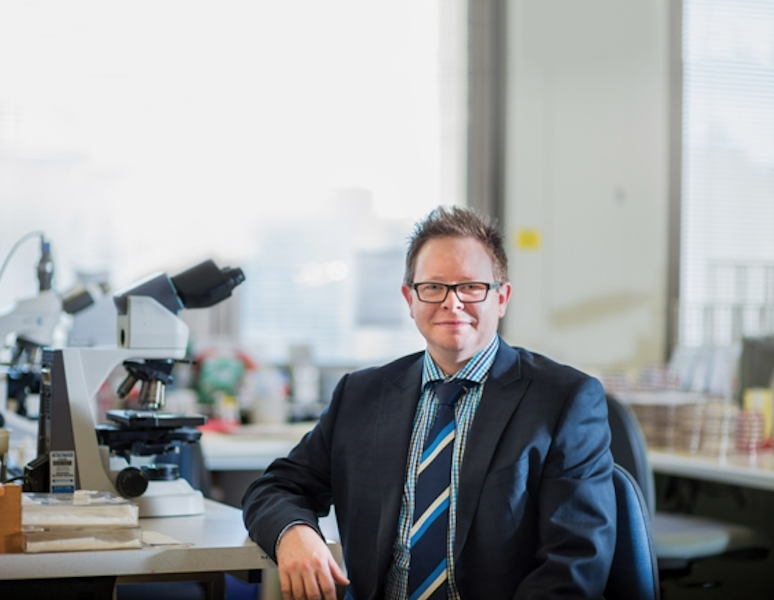 A clinical trial underway in Brisbane is testing a potential treatment for Ross River fever.
Mater Research Institute-University of Queensland (MRI-UQ) researcher and Head of Infectious Diseases at Mater Health Services, Dr Paul Griffin, said over-the-counter pain relief medication is the only current treatment for patients suffering serious impacts from the virus.
"Ross River fever can cause excruciating joint pain, impacting walking and movement, and can have detrimental effects on joint cartilage," Dr Griffin said.
"We believe the drug Pentosan Polysulfate Sodium (PPS) may be useful in providing relief from some of these symptoms."
PPS has both anti-coagulative and anti-inflammatory effects, and has previously been used to treat bladder complaints.
Dr Griffin will undertake the Phase 2 clinical trial in collaboration with Paradigm Biopharmaceuticals.
"We expect to recruit 24 patients in the first phase with patients randomly assigned to take placebo or active treatment," Dr Griffin said.
"If there is enough interest the number of participants would be increased and trial sites could be set up outside of Brisbane.
Participants would receive injections twice a week for six weeks and be followed up for 102 days.
Targeted physical examinations and assessment of vital signs, pain and function will be regularly conducted to assess the effect of the drug.
Use of paracetamol medication will be recorded on a daily basis during the treatment period.
Dr Griffin said researchers are confident of the safety of the treatment.
"As PPS has been around since the 1940s, there is already sufficient data on safety to allow it to be registered," he said.
"We are therefore very confident of the safety of this medication," Dr Griffin said.
 A favourable climate for mosquitoes in Queensland contributes to high rates of Ross River virus with more than 1400 cases reported so far this year.
More information about the trial is available on the Australian New Zealand Clinical Trials Registry website.