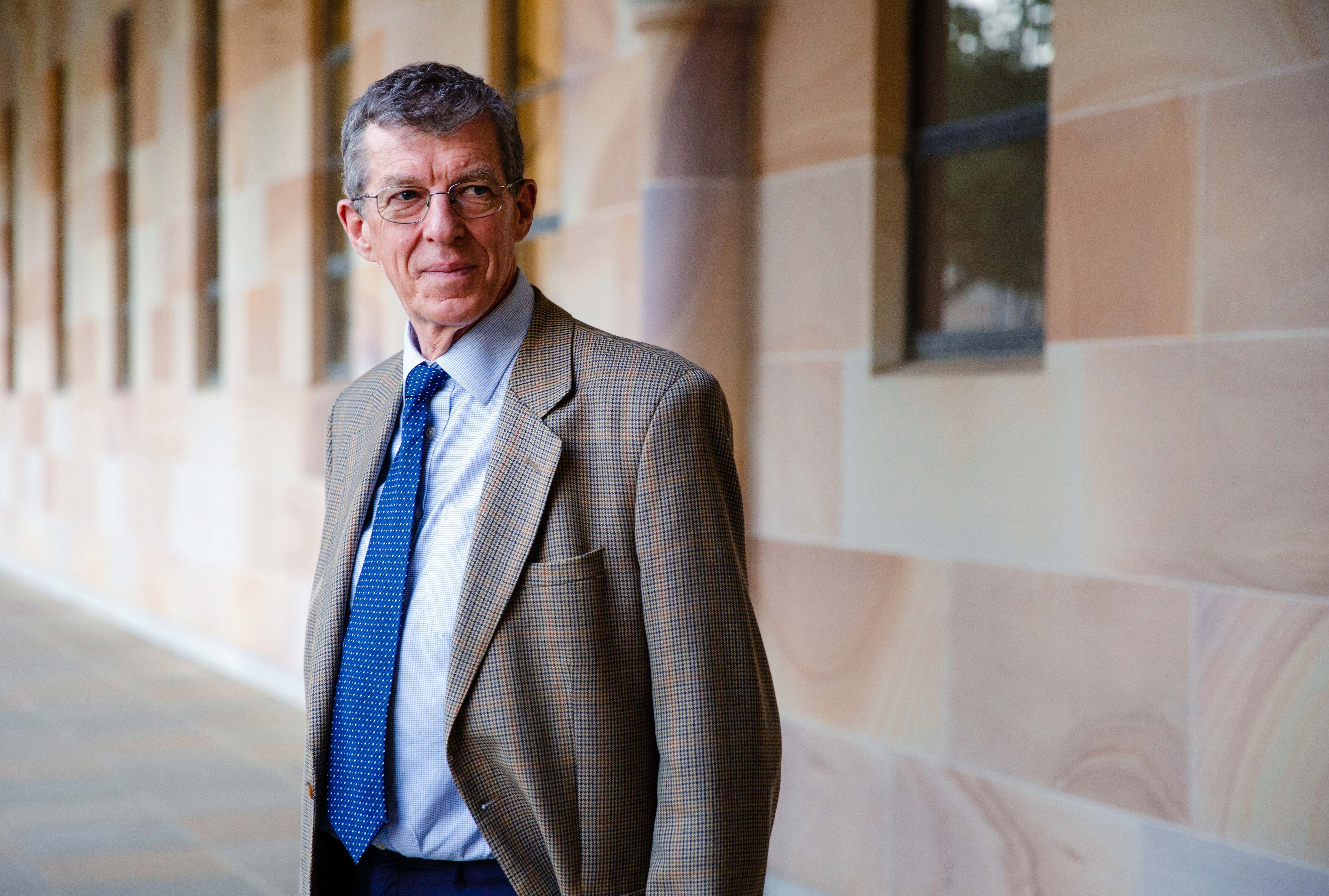 Co-inventor of the cervical cancer vaccine, Professor Ian Frazer has been honoured by the Royal Society of Edinburgh.
University of Queensland's Professor Frazer has been made a Corresponding Fellow in acknowledgement of his high international standing in the disciplinary domains of the Royal Society.
The Royal Society of Edinburgh is Scotland's national academy of science and letters, and Fellows are peer-elected from the full spectrum of science disciplines.
UQ Deputy Vice-Chancellor (Research) and Faculty of Medicine Executive Dean (Acting) Professor Robyn Ward said the accolade from Professor Frazer's homeland was a well-deserved honour for the distinguished researcher.
"This is another acknowledgement of Ian's tireless work in raising awareness for medical research and his ongoing commitment to improving protection against the human papillomavirus (HPV)," Professor Ward said.
"More than 200 million doses of the HPV vaccine have been distributed in 130 countries to date, and Ian's dedication to this cause has resulted in new trials for a vaccine to treat head and neck cancer.
Professor Frazer, a clinical immunologist at UQ's Diamantina Institute, co-invented the HPV vaccine with the late Dr Jian Zhou.
"I'm honoured to be receiving this fellowship and joining an esteemed group of experts from across the globe," Professor Frazer said.
"Having attended the University of Edinburgh, I have many fond memories of this beautiful city.
"It's a great privilege to be recognised by the Royal Society of Edinburgh in this way."
New Fellows to the society will be inducted at a ceremony in Edinburgh next week (Monday 14 May).
Media: Faculty of Medicine Media, med.media@uq.edu.au, 3365 5133.