The second of three University of Queensland medical Regional Training Hubs will be launched in Bundaberg on Thursday 19 July.
UQ's Wide Bay Regional Training Hub will support medical students and junior doctors wanting to train and practice in the region.
Senior Academic Clinician Dr Stephen Flecknoe-Brown said the hub would support a grow-our-own rural medical workforce strategy.
"It will provide encouragement to local high school and university students considering a career in medicine," he said.
"Training in regional hospitals and community practices mean doctors learn the clinical skills most relevant to the communities they serve.
"That can make the biggest difference to the health of those communities."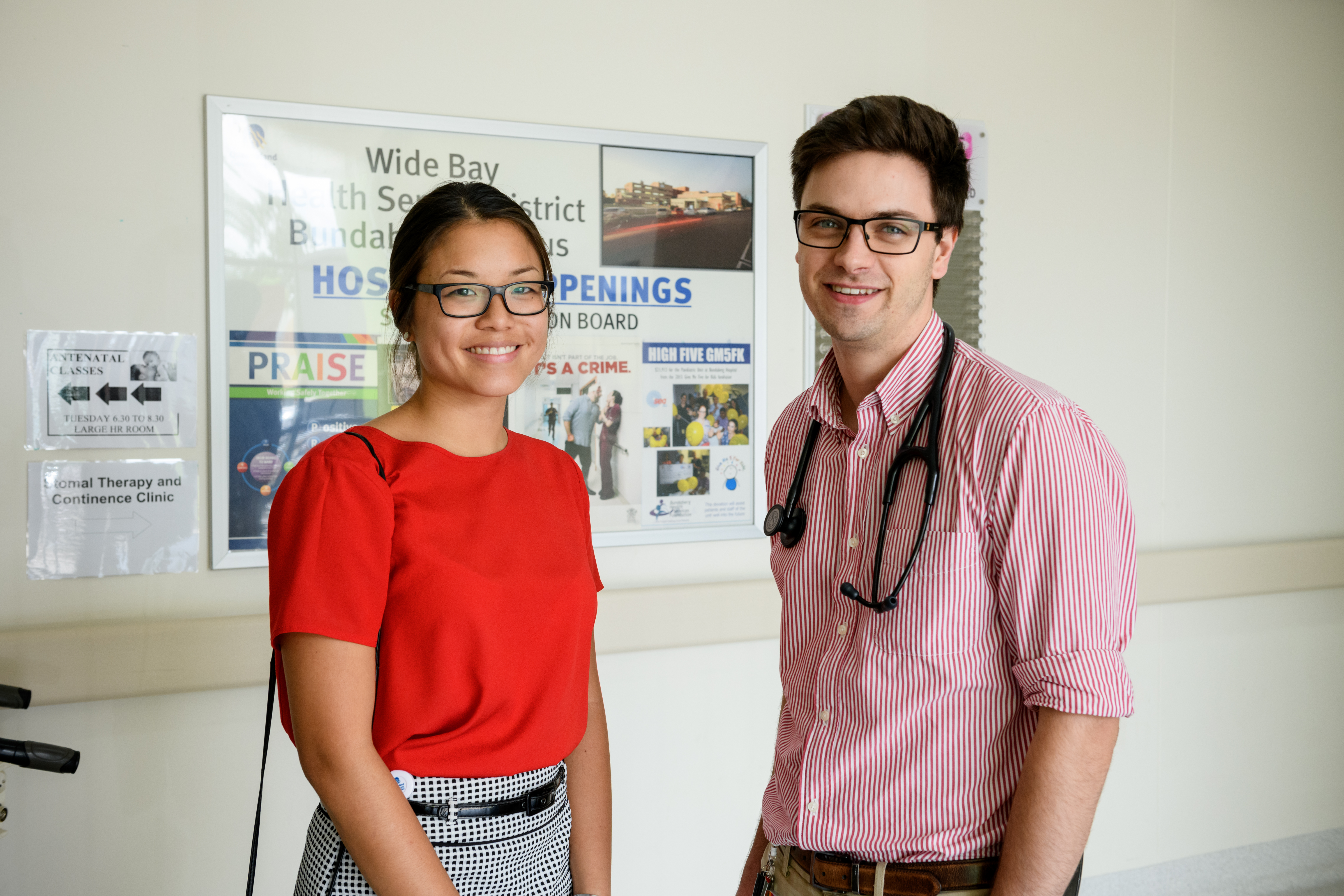 Dr Flecknoe-Brown said the added benefit was that those skills and behaviours were modelled daily by clinical supervisors.
"The ultimate goal is medical education and training which starts and finishes in the region, all the way to Rural Generalist or Consultant Specialist level."
The Wide Bay hub forms part of the Australian Government's Integrated Rural Training Pipeline for Medicine, a suite of evidence-based initiatives aimed at solving the maldistribution of doctors.
The hub is part of UQ's Rural Clinical Schools in Bundaberg and Hervey Bay.
UQ Regional Training Hubs have also been established in central and southern Queensland.
Interested students and junior doctors can visit the Regional Training Hubs website or contact the Wide Bay Regional Training Hub at wbrth@uq.edu.au or +61 7 4130 1909 or via.
Media: Dr Stephen Flecknoe-Brown, s.flecknoebrown@uq.edu.au, 0407 831 112; Rachel Evans, rachel.evans@uq.edu.au, 0423 286 939.