A burns specialist, an oral and maxillofacial surgeon, and a recent Faculty of Medicine Valedictorian have been named 2018 UQ Alumni Awards winners.
Emeritus Professor Stuart Pegg AM and Dr Barbara Woodhouse received Vice-Chancellor's Alumni Excellence Awards, while Dr Bethany Holt was named UQ Graduate of the Year.
The UQ Alumni Awards recognise leaders who have made exemplary contributions to their fields.
The awards will be presented at the annual Courting the Greats ceremony on Wednesday 17 October.
The three Faculty of Medicine alumni honoured were:
Emeritus Professor Stuart Pegg AM - MBBS 1956, MD 2006.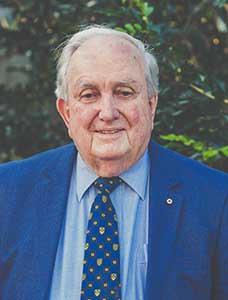 "What matters most is securing the best outcome for your patients, and you do this by building and passing on knowledge to the next generation."
Emeritus Professor Stuart Pegg AM is a nationally and internationally recognised pioneer of burns management. After starting his medical career as a GP in Julia Creek, rural Queensland, Dr Pegg completed further surgical training in Brisbane and the UK. He was then appointed Surgical Supervisor at the Royal Brisbane Hospital, where his passion for burns treatment began. He recognised the value of making burns treatment a multidisciplinary process, involving physiotherapists, occupational therapists and social workers. Dr Pegg developed and introduced many new surgical techniques, and was responsible for the introduction of pressure garments to Australia. He served as Director of Surgery for 17 years and was made a Member of the Order of Australia (AM) for his services to medicine in 1996. The burns units at the Royal Brisbane and Lady Cilento's Children's Hospitals where he served as Director are named in his honour.
Dr Barbara Woodhouse – BDSc 1978, MDSc 1986, MBBS 1992.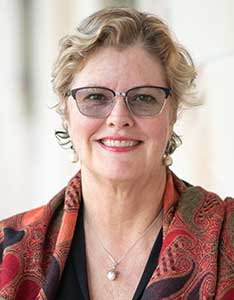 "The thing that brings me the most pleasure is helping young women find a way to reach their full potential".
Dr Barbara Woodhouse is a distinguished oral and maxillofacial surgeon. She served as a consultant at the Royal Brisbane Hospital from 1994 to 2009, and was chair of the Australian and New Zealand Association of Oral and Maxillofacial Surgeons Overseas Aid Committee (ANZAOMS) for eight years. Dr Woodhouse has been committed to the training of local surgeons overseas in the Asia-Pacific region and undertaking significant humanitarian work to improve the lives of those with facial deformities. An advocate for women in medicine, Dr Woodhouse is a long term supporter of SWIM (Supporting Women in Medicine). She is also a keen mentor of young female surgeons and all students considering a career in medicine, especially surgery.
Dr Bethany Holt – BA 2012, MBBS 2017.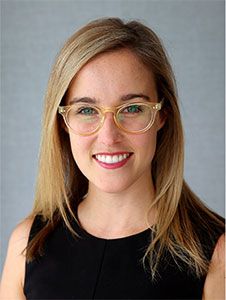 "The voice of doctors can be extremely powerful, and it is incredibly important that, as a profession, we advocate for vulnerable populations and promote public and planetary health."
Faculty of Medicine 2017 Valedictorian Dr Bethany Holt has served both the Australian and international community through various volunteer programs during her time as a student. Dr Holt has a strong interest in global health advocacy, having majored in economics and international relations as part of her Bachelor of Arts degree. Since 2014, The University Medallist volunteered with public health programs locally and internationally, promoting female hygiene initiatives and campaigning for action on climate change and refugee and asylum seeker health. Dr Holt has also provided assistance at medical clinics and development programs in Timor-Leste. Her honours year research project concerned strategies to improve early childhood nutrition programs through health system strengthening in the Solomon Islands. Read more about Dr Holt's journey through medicine in UQMedicine Magazine