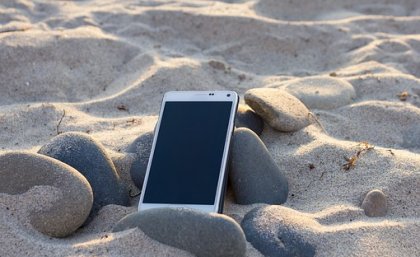 As Queenslanders flock to the outdoors this Australia Day weekend, University of Queensland researchers are investigating whether text messages could prevent people falling victim to sunburn. 
UQ is recruiting 500 Queenslanders to join the Sun Text Project, a text messaging study about staying safe in the sun.
Professor Monika Janda said young Queenslanders were in the firing line when it came to skin cancer.
"We're targeting 18-40 year olds because melanoma is actually the most common cancer in that age group and we feel that many people aren't really aware of this," she said.
"How much sun exposure you experience in your younger years is the major risk factor for developing melanoma.
"The more exposure you have, the higher your risk of developing melanoma will be in the future. 
"With 17 per cent of surveyed Australian adults identifying they had recently suffered sunburn, the lifetime risk of skin cancer is very real." 
Professor Janda said Sun Text Project participants would receive multiple text messages over five months, varying in frequency and style.
"We already know that text messages can be effective in changing people's behaviour," she said.
"In the Sun Text Project, we want to discover which style of messages – such as personalised or interactive messages – work best and how often they need to be sent to be effective. 
"Our goal is to help people improve their sun protection behaviour to make them less at risk of developing skin cancer in the future." 
Anyone interested in participating in the Sun Text Project should visit the website.
All participants go into a draw to win one of 10 $200 vouchers.
Media: Professor Monika Janda, m.janda@uq.edu.au, suntext@uq.edu.au  +61 7 3176 4569; Faculty of Medicine Communications, med.media@uq.edu.au, +61 7 3365 5118, +61 436 368 746.