Dr Astrid Rodriguez-Acevedo is pushing her body to the limit as she calls for a level playing field for Latin American women in science.
A Postdoctoral Research Fellow at UQ Diamantina Institute, Dr Rodriguez-Acevedo is training for a 10km run, while balancing research in The Dermatology Research Centre (DRC) and running non-for-profit organisation Huitaca.
"Huitaca aims to support the inclusion of Latinas in science by providing free editing, scientific assessment services and helping to cover publication costs for Latin American women," says Dr Rodriguez-Acevedo.
"One of the ways I'm raising funds is by running in the Brisbane Marathon Festival this month with friends.
"Training has been challenging – as they say, it's a marathon, not a sprint – but it's kind of fitting because that's how I feel about the work we're doing with Huitaca, and with research in general.
"We're currently at the starting line and it will take time to make the changes we want to see – but each day we get closer to the outcome we are hoping for."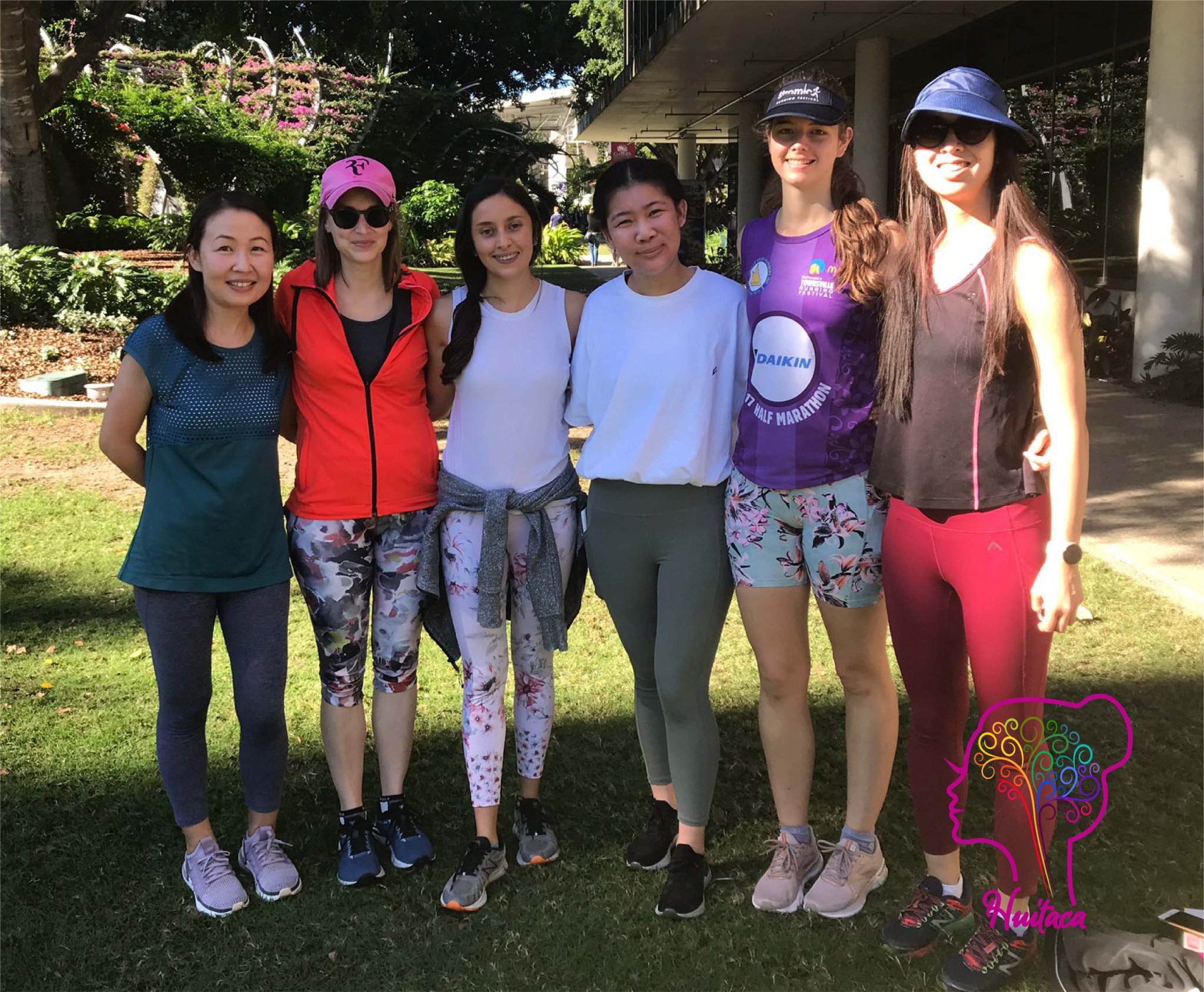 From Medellin in Colombia, Dr Rodriguez-Acevedo is currently working with UQ Diamantina Institute on different aspects of teledermatology implementation in Australia
She analyses data to improve delivery of healthcare using teledermatology, assessing quality of images, the capacity of clinicians to provide diagnoses using only photos, and the patient experience.  
"Worldwide, the implementation of teledermatology means better quality of life for rural communities and those with limited access to healthcare,
" Dr Rodriguez-Acevedo says.
"Making healthcare available for all is an ethos I strongly believe in.
"I wanted to work for a group whose research genuinely pushes for more equal and inclusive health access, and I am so lucky to be able to do this work, while building Huitaca from the ground up."
Dr Rodriguez-Acevedo's brainchild fosters equity and inclusivity in science by connecting Spanish-speaking female researchers with English-speaking volunteers who help to edit scientific manuscripts.
Born of a desire to see more Latin American research in scientific debate and experience with gender bias in the scientific community, Huitaca aims to elevate the presence of female scientists with non-English speaking backgrounds.
"Despite having so many women in my everyday as a researcher, I noticed their presence and visibility in media, awarded prizes and recognition, was very poor," says Dr Rodriguez-Acevedo.
"It was also frustrating for me to do a literature review and not see reports on Latin American populations, and to see my research was not contributing significantly to the wellbeing of my own community.
"Latin America is so rich in natural and human resources and there are so many interesting scientific projects happening there but we don't get to know about them because most science is written in English. This poses a huge barrier for many people.
"Writing scientific papers and giving talks in a language that you don't speak at home is pretty challenging, and that means that you have to work harder because it is another skill to master.
"Huitaca enables Latin American researchers to share their research without language being a barrier anymore."
Another barrier often faced by Latin American scientists is publication fees.
"Publication fees are extremely high and often unattainable by researchers in developing countries," says Dr Rodriguez-Acevedo.
"For example, in my home country of Colombia, publication fees can be equivalent to one year's salary of a microbiologist, geneticist, or assistant professor.
This 6th of June Astrid and others will be running in the Brisbane Marathon Festival for Latinas in Science! They are fundraising to cover the publication fees of women participating in the Huitaca program.