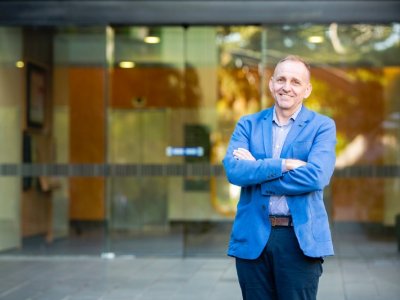 The University of Queensland has appointed Professor Sean Emery as Research Dean of the Faculty of Medicine.
Acting Executive Dean of the Faculty Professor Robyn Ward has made the announcement following a comprehensive international search.
Professor Emery joins UQ from the University of New South Wales (UNSW) where he is currently Deputy Dean (Research) with the Faculty of Medicine.
"Professor Emery played a key role in leading transformative change across the research portfolio within UNSW's Medical Faculty," Professor Ward said.
"The Research Dean is a key position, responsible for driving our research from bench to bedside in collaboration with health partners.
"Professor Emery will work to ensure UQ is best positioned to deliver on our goal of integrating world-class research with improved clinical care."
Professor Emery said he is looking forward to moving to Queensland to take up this exciting position, which will include managing the development, coordination, performance and translational outcomes of the Faculty's Research Centres and Institutes.
"There will also be a strong focus on enhancing the integration of clinically-related research activities to generate quality scientific evidence and healthcare outcomes," Professor Emery said.
He has more than 20 years of research leadership including his time as Professor and Head of the Therapeutic and Vaccine Research Program at the Kirby Institute, UNSW.
Professor Emery completed his Bachelor of Science (Hons) in Applied Biology at the Brunel University, UK, where he also went on to complete his PhD in Biochemistry.

At UQ he will also serve as Deputy Executive Dean of the Faculty, and will commence in the role in February.
Media: Kim Lyell, k.lyell@uq.edu.au, 0427 530647.