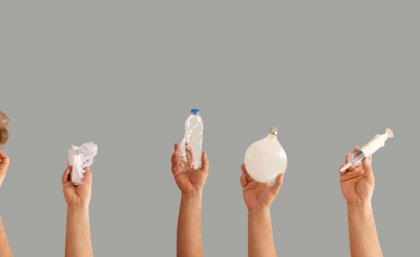 A landmark study is close to a breakthrough that would turn hospital waste into a product that could be used in agriculture or water treatment.
Researchers from Charles Sturt University, James Cook University and The University of Queensland are working with a Queensland hospital on a new way of treating hospital waste.
The study is led by Charles Sturt University Institute of Land Water and Society's Professor of Rural Health, Linda Shields, who is an honorary professor in UQ's Faculty of Medicine.
Professor Shields said with hit ABC show 'War on Waste' highlighting the issue, hospital waste should not be ignored.
"Hospitals generate a huge amount of waste, and the focus of our research is to turn that waste into a resource," she said.
"The project is working on a new way to treat waste, using a method of breaking it down to produce a safe, char-like material which could be used for agriculture or water treatment."
Professor Shields, who has previously worked as an operating theatre nurse, said medical waste included huge volumes of  plastics and textiles that could be used only once.
Associate Professor Michael Oelgemöller, a chemist at James Cook University in Townsville, is investigating sustainable waste treatment and conversion methods.
"Hospital waste represents an interesting resource and may be converted into low-to-medium value products such as fertilisers or adsorbents," he said.
"The goal would be to turn this waste into an income stream."
Professor Shields said the project had been funded by Charles Sturt University, Research Seed Grants, James Cook University, and the University of Queensland, but further funding was needed.
"We are at the stage where we need additional funding to look at what is needed to do this for large-scale waste conversions," she said.
Media: JCU, Alistair Bone, Alistair.bone@jcu.edu.au, 0409 734 542; Michael Oelgemöller, +61 7 4781 4543; CSU, Linda Shields, 0419 490 431; UQ, Rowan Truss, 0434 970 415.