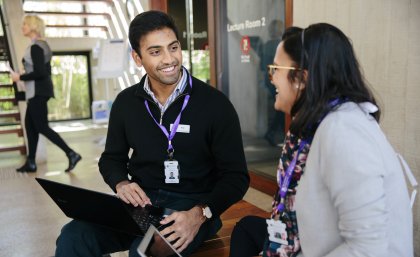 A medical training hub designed to improve the skills and retention of doctors in rural and regional Southern Queenland will launch in Toowoomba on Friday (10 August).
The University of Queensland's Associate Professor Thomas Doolan said the UQ Southern Queensland Regional Training Hub (SQRTH) would support and expand the rural medical workforce by coordinating training with a particular focus on remote and rural medicine.
"Doctors who have positive experiences in rural and regional settings during their training are far more likely to remain in rural areas long-term," Dr Doolan said.
"The Southern Queensland region is home to 360,000 people spread across almost 24 per cent of Queensland, and it's essential that communities are supplied with a well-trained rural medical generalist and specialist workforce.
"The hub will provide doctors with experience living and working in a rural area."
It will also be a base for research into regional workforce needs, health management and policy development.
The hub – part of the Federal Government's Integrated Rural Training Pipeline –  is the last of three University of Queensland regional training hubs to launch, following the opening of Central Queensland and Wide Bay hubs this year.
Interested students and junior doctors can visit the Regional Training Hubs website or contact the new hub by emailing sqrth@uq.edu.au or by phone on +61 7 4616 5498.
Media: Associate Professor Thomas Doolan, t.doolan@uq.edu.au, +61 7 54971076; UQ Regional Training Hubs Marketing and Communications, Rachel Evans, rachel.evans@uq.edu.au, 0423 286 939.