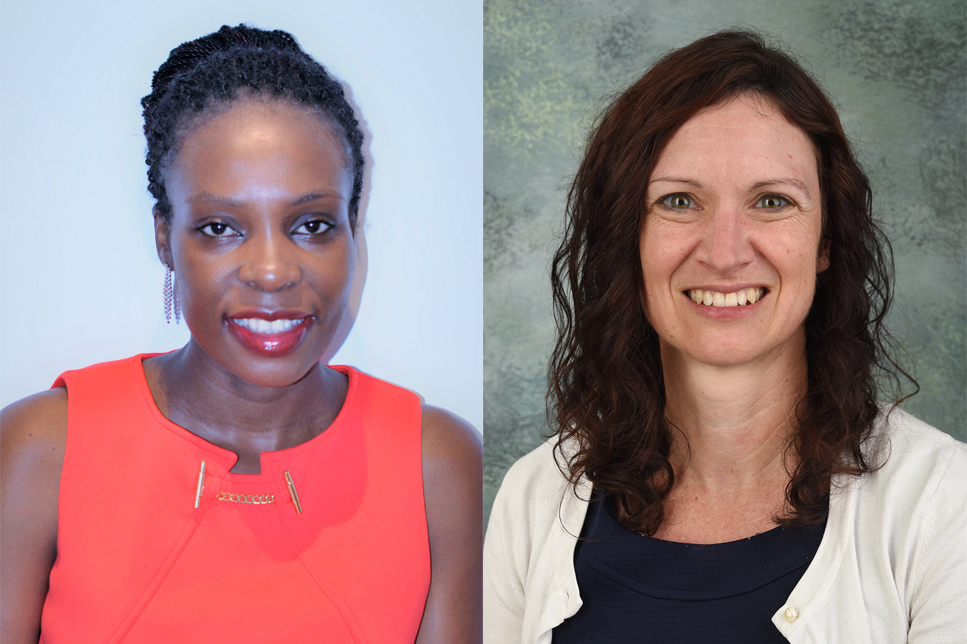 Two University of Queensland researchers have received over $900,000 in funding to develop a rapid diagnostic test for malaria and to trial a new method for emergency departments to diagnose the cause of chest pain.
School of Public Health Research Fellow Dr Maggy Sikulu-Lord and Royal Brisbane Clinical Unit Senior Adjunct Fellow Dr Jaimi Greenslade received mid-level Advance Queensland Research Fellowships.
Dr Sikulu-Lord received $300,000 to work with the Australian Defence Force to develop a mobile and non-invasive device for rapid diagnosis of malaria.
Her research will facilitate the development of a real-time and portable device to detect malaria in a person within a few seconds.
"Malaria remains the deadliest disease in the world, with over 200 million malaria cases reported every year," Dr Sikulu-Lord said.
"This Fellowship will facilitate the development of a device that could save millions of lives currently threatened by malaria.
"Australian Defence Force personnel are often required to work in malaria endemic countries.
"With this project, we will work with the Australian Defence Force Malaria and Infectious Disease Institute to ensure prevention, diagnosis and treatment of malaria in military personnel under operational conditions.
"The resultant device will also be available for use at Queensland airports and ports, and to guide the elimination of malaria worldwide."
Dr Jaimi Greenslade's project will test a new method to quickly distinguish patients who are having a heart attack from those who are not. 
"Over eighty thousand Queenslanders go to an emergency department for chest pain each year," Dr Greenslade said.
"The test will enable people be diagnosed quickly so they can either be admitted for rapid treatment or discharged home without the need for prolonged hospital stays."
Dr Sikulu-Lord and Dr Greenslade were among 16 University of Queensland researchers to receive Advance Queensland Research Fellowships.
The Fellowships are a state government initiative to support PhD qualified researchers undertaking original research that will benefit Queensland.
Media: Faculty of Medicine Communications, med.media@uq.edu.au, +61 7 3365 51118.