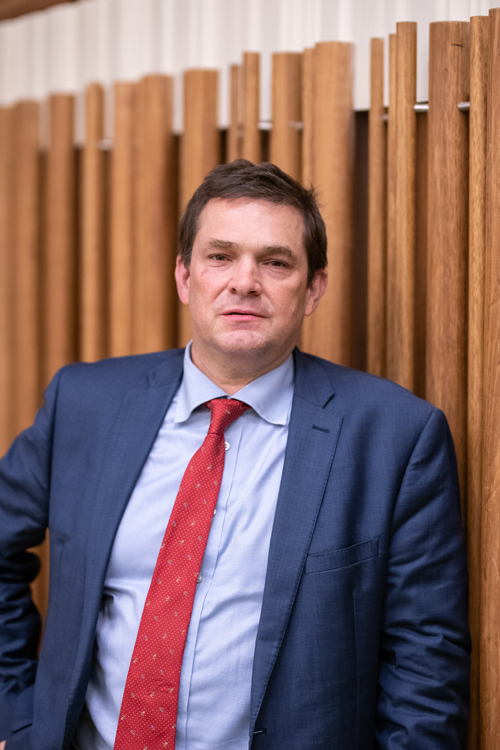 An alternative pathway for conferring professorships has been adopted by the Faculty of Medicine to recognise the contributions of clinicians to medical research and education. 
Executive Dean Professor Geoff McColl said the Faculty was proud to support the initiative.
"Clinicians who are Academic Title Holders (ATHs) play a vitally important role in developing future health leaders and advancing world-class research," Professor McColl said.
"Their dedication and enthusiasm ensure UQ is at the forefront of health education and research.
"A clinical professorship acknowledges an individual's clinical expertise, leadership and reputation for outstanding achievement in their professional clinical area."
The Faculty has conferred 18 professorships through the clinical pathway.
Orthopaedic surgeon Professor Mark Ross is one of two professors from the Princess Alexandra Hospital Clinical Unit was recognised at the Out of the Box Series at TRI.
Professor Ross said he viewed his new appointment as an important opportunity.
"Australian academic titles are some of the most prestigious and highly sought after in the world," he said.
"The chance to play a greater role in the medical school education process and the engagement of students in our research programme is very exciting.  
"I hope it will enable me to increase the engagement of my orthopaedic colleagues in the medical curriculum.
"This is vital given that musculoskeletal pathology accounts for such a high percentage of primary care presentations.
"Traditionally, in spite of a dedication to teaching and research and an international profile, a professorial appointment for someone without a fulltime academic position had been almost unattainable.
"The new pathway broadens the possibility for appropriate recognition in fields which may not necessarily lend themselves to the previous criteria."
Clinical professorships are based on outstanding leadership in fostering or facilitating clinical excellence in teaching and/or research and/or service and engagement. Professorships also consider a clinician's influence in the health sector and the community.
Clinicians can find out more about the pathway here.
Media: Faculty of Medicine Communications, med.media@uq.edu.au, +61 7 3365 5118.