Centenary Medal
We are happy to report that Jim Nixon is the 2019 recipient of the Centenary Medal of the Royal Historical Society of Queensland. The Medal was presented by Professor John Pearn at a function at the Royal Historical Society of Queensland at the Headquarters in William Street on December 10th, 2019.
On behalf of the Museum team, I would like to congratulate Jim on this very well deserved recognition of his huge energy and enthusiasm to sustain this Museum. We hope the medal can extend to a wider recognition of the MHMHM and the Mayne Medical School Building as one of the significant Museums of Queensland.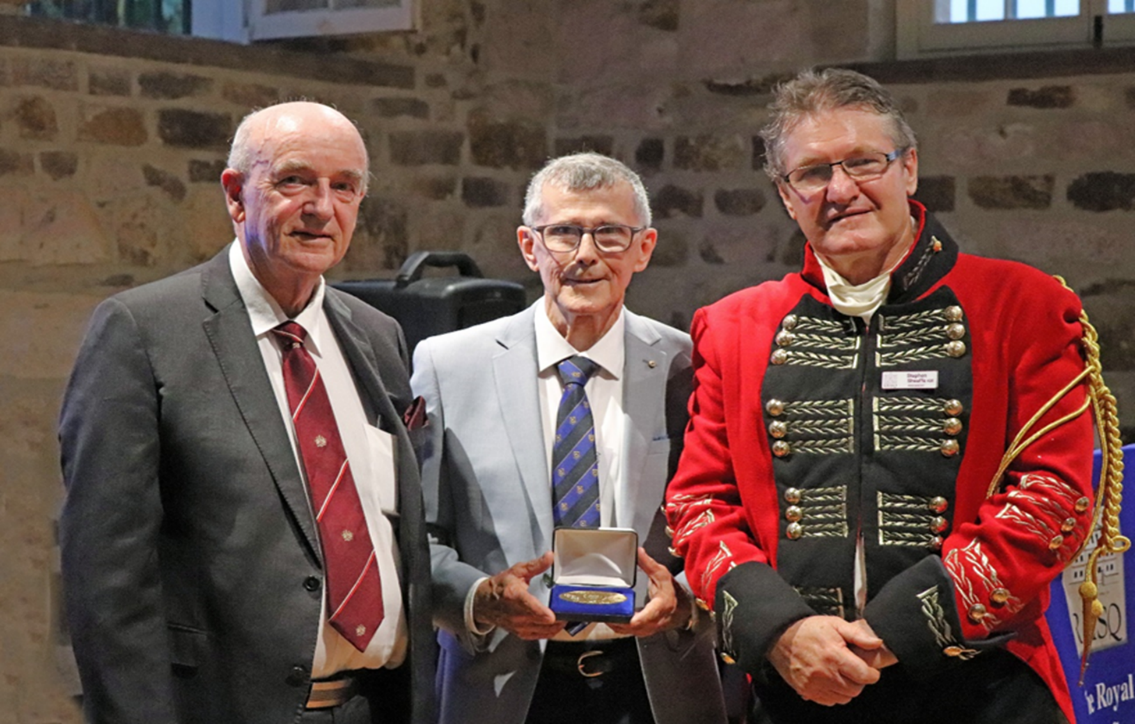 ---
Thank you and farewell to Andy
At our last meeting, we had a farewell morning tea for a longstanding volunteer, Andy Reed, who was our former newsletter editor and coordinator. We wish Andy all the very best in his new endeavours.
---
Stolen items
Sadly, I regret to report that tragically, during the turmoil of the renovations, two of our display cases were broken into and several items stolen.
Figure 1 shows some of the medicine spoons and pill dispensers which were part of the Marks Collection. If you should see any such items in antique or second-hand stores, please contact us. In addition two of our Military instrument sets - a Royal Naval set and an American Civil War set, given to Dr HH Hunt on his medical graduation - were also stolen.
This box of instruments, shown as Figure 2, has 'HHH' inscribed on the lid.