We are very pleased to announce that we have now recruited to all of our Theme Lead roles for the detailed design of the UQMD.  Each of our Leads brings a different mix of clinical, medical education, teaching and research leadership to the table.
Our Theme Leads are: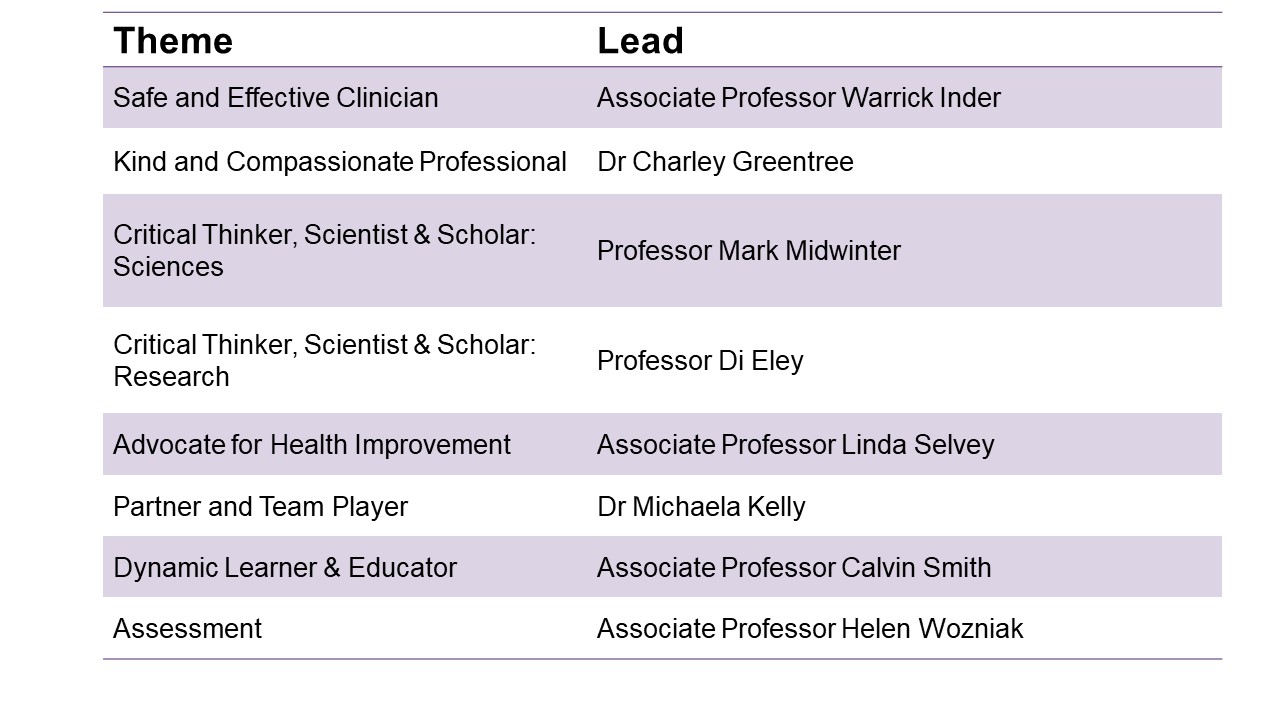 The Theme Leads are responsible for: 
Leading their working group in the development of detailed design elements as they relate to their specific theme (staged learning outcomes, learning and teaching settings and activites, assessment tasks)
Identify potential areas of overlap and opportunities for integration  of learning activities and assessment (in collaboration with their Assessment Theme colleagues)
Development of a clear plan regarding future capacity and capability requirements, resources and infrastructure implications, operational considerations as well as opportunities for evaluation, scholarship and research as they relate to supporting learning and teaching activities for their specific theme
The Theme Leads, together with the Project Working Group Chair and Academic Lead for MD Design, Professor Kirsty Foster (OAM) and the Project team make up the Project Working Group for MD Design.