Posted by Professors Darrell Crawford and Grant Ramm
Professor June Halliday passed away peacefully on 21st March this year. She had a stellar career in biomedical science that commenced in the Faculty of Science as an undergraduate student and was quickly followed by a BSc (Hons) project with Ian Mackerras - the first Director of the Queensland Institute of Medical Research (now QIMR Berghofer Medical Research Institute).
June married Bill Halliday in 1952 with the young couple travelling to Wisconsin USA to undertake their PhD studies. Upon return, Bill soon became a distinguished member of the Microbiology Department at The University of Queensland and June was appointed to the Department of Pathology. Despite prodigious productivity, her contract was not renewed when she announced that she was pregnant with their first child!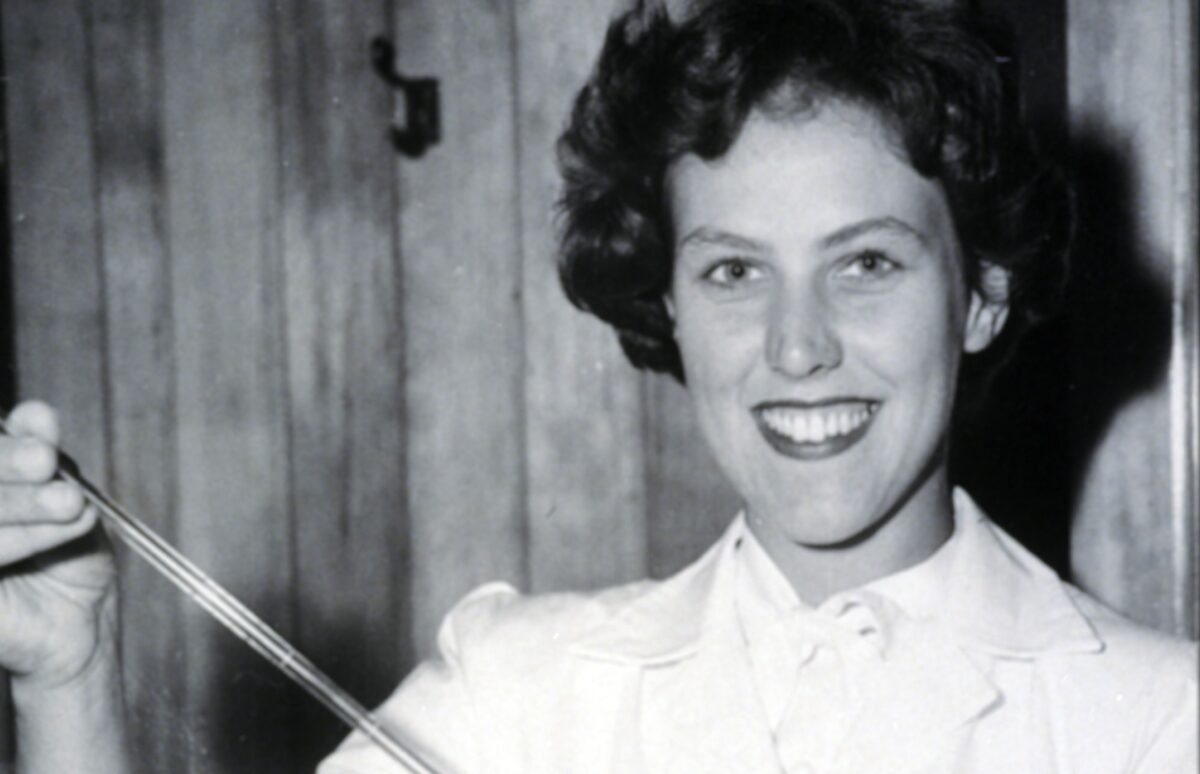 This episode triggered June's lifelong pursuit of championing women in science and seeking out and supporting women from disadvantaged backgrounds through her leadership role with Zonta International. One of her most successful scholars, Professor Barbara Leggett spoke of how inspirational and important June's role was in guiding the careers of young female scientists and clinicians. Whilst she was a great mentor to many people, her mentorship was most important to young women because there were very few women in senior roles in clinical science.  Furthermore, she was a role model of a married woman achieving at a very high level with three children.
June joined with Lawrie Powell in 1967 to form the Liver Unit in The University of Queensland  Department of Medicine based at Royal Brisbane Hospital – and then at QIMR Berghofer when Lawrie became the Director. Later to be joined by Graham Cooksley, this Unit's productivity, international standing and contributions to global knowledge in iron metabolism and liver disease are probably without parallel in the Australian gastroenterology community.
June recognised strength in teams that comprised the complementary skills of academic clinicians and scientists. Her laboratory was famous for bridging the gap between clinical medicine and basic science and her legacy, built around bringing the two professions together, can be witnessed in so many research groups across this city today. The receiving of an AM and the naming of the Young Investigator Award for Basic Science as the June Halliday Award by the Gastroenterological Society of Australia are great reflections of her eminence and testament to her work in supporting young researchers. She provided her scholars with excellent scientific training instilling the need for thoroughness and rigour, and with a firm - but gentle - hand pushing them forward in their career.
She was a brilliant organiser, an outstanding speaker and chairperson, and had an amazing grasp of the written language.  Her international reputation was built around erudite thinking and an incisive intellect. She was a passionate participant in international liver and iron societies including Bioiron, the American Association for the Study of the Liver, the Asian Pacific Association for Study of the Liver and the International Association for the Study of the Liver. She never failed to introduce budding physicians and scientists to the luminaries in the field, such as Sheila Sherlock and Tom Bothwell, by whom she was greatly admired.  She spoke her mind, had the courage of her convictions, and enjoyed the banter and the sometimes-rugged debates associated with scientific discovery.
Despite her dedication to the study of liver disease and iron metabolism, June had other interests that were wide and varied – classical music, embroidery, photography, and travel. And of course, there was always Bill – and she was full of admiration for her quiet and unassuming husband. Immensely proud of him and her three children Craig, Kirsti and Brett (all UQ medical graduates), one was never short of conversation with June when family was mentioned.
She was a pioneer for women in what is now known as STEM, a great advocate for bridging the gap between science and medicine, a force for integrity and scrutiny of discovery, and a role model for women of all eras.