About this session
In this workshop, you will learn about the wellness issues faced by tertiary students, develop a better understanding of stress and anxiety as well as techniques to manage both, and how to support someone who is experiencing poor mental health or a mental health crisis.
---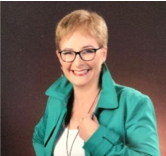 Dr Bronwyn Robson has been a counsellor at Student Services for almost 5 years, having graduated from the UQ Master of Counselling program in 2015. Prior to becoming a counsellor, she had a varied career, working as a research scientist and a high school science teacher, in real estate and running her own business. Her background is in biological sciences (Microbiology and Biochemistry) and she has a PhD in Evolutionary Genetics. In her current role, she provides personal counselling to students from across the university, conducts wellness based workshops and training for HDR students, teaches Mental Health First Aid, supervises Master of Counselling students in their research projects and conducts her own research in the area of Animal Assisted Interventions – Canine Co Counselling. The two things in this world that she can't resist are her dog… and her other dog.
Join via Zoom: https://uqz.zoom.us/j/89840086350
About Faculty of Medicine HDR Symposium Week
The 2020 Faculty of Medicine HDR Week is an online event showcasing presentations from our HDR students within our faculty, including keynote speakers and a jam-packed program of workshops and sessions to support students through the various stages of their PhD and career options thereafter.
All Faculty of Medicine HDR Students are encouraged to attend all sessions throughout the week. Staff are encouraged to support our HDR students at the lunchtime presentation sessions.
Venue
Via Zoom: https://uqz.zoom.us/j/89840086350