Create your story: a critical thinking masterclass
26 November 2020

9:00am

–

11:00am
About this session
Have you ever been given feedback that your writing is too descriptive? You need to be more critical? This workshop will help to develop your skills in critical thinking and critical writing in the context of research. Critical thinking is a fundamental skill and key graduate attribute but is rarely explicitly taught. Focusing on HDR research, this workshop will expand your understanding of critical thinking when critiquing literature and rationalising your research gap and will give you tips and strategies for developing your arguments and for creating the 'story' in your thesis. This session is suitable for all HDR students, from pre-confirmation to thesis review.
Before this masterclass, please review the resource we have put together. To access the resource:
Self-enrol into the Blackboard site.
---

Associate Professor Marina Reeves is the Deputy Associate Dean (Researcher Development) in the Faculty of Medicine and Associate Professor in the School of Public Health. Marina's research focuses on the role of diet, exercise and body composition on breast cancer outcomes, including the under-researched subgroup of women with metastatic breast cancer. Her research has been funded by grants from NHMRC, National Breast Cancer Foundation and World Cancer Research Fund International. Over the last three years, Marina has redeveloped and coordinated a Masters-level Research Methods course, where she has worked with students on developing their critical thinking and writing skills. Within the Faculty, Marina's role is to support the development of our HDR students.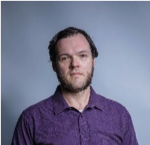 Dr Kevan Walter Jones is a Learning Adviser at Student Services in The University of Queensland. He specialises in academic skills development across all tertiary disciplines. He has a particular interest in research communication, especially academic writing and public speaking. Kevan was originally a research scientist - a plant pathologist specialising in fungal diseases.
Join via Zoom: https://uqz.zoom.us/j/81320980034
About Faculty of Medicine HDR Symposium Week
The 2020 Faculty of Medicine HDR Week is an online event showcasing presentations from our HDR students within our faculty, including keynote speakers and a jam-packed program of workshops and sessions to support students through the various stages of their PhD and career options thereafter.
All Faculty of Medicine HDR Students are encouraged to attend all sessions throughout the week. Staff are encouraged to support our HDR students at the lunchtime presentation sessions.
Venue
Via Zoom: https://uqz.zoom.us/j/81320980034