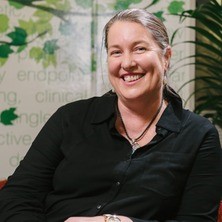 New research suggests that comprehensive mental health screening should be offered to women in pregnancy who report anxiety, altered quality of life and depressive symptoms.
Mater Research Institute-University of Queensland (MRI-UQ) researcher and lead author Professor Vicki Clifton said the study suggests anxiety is an independent risk factor in pregnancy and should be assessed and treated as part of routine care.
"Given the complex interactions between anxiety, quality of life, depressive symptoms, and physical health, our study highlights the importance of comprehensive assessments of mental health and subjective wellbeing in obstetric practice," Professor Clifton said.
"These assessments should specifically address anxiety and Health Related Quality of Life (HRQoL) measures, and women reporting difficulties in these areas should be offered specific bio-psycho-social treatments."
Professor Clifton said many women think that some level of anxiety is to be expected during pregnancy.
"Our data shows that may not be the case, and women should be encouraged to obtain help from antenatal care providers to help with anxiety throughout their pregnancy."
The research involved 355 pregnant women from a socioeconomically disadvantaged area in South Australia, and indicated that comprehensive perinatal mental healthcare is particularly important in such populations.
"Anxiety symptoms during pregnancy have emerged as an independent risk factor for adverse obstetric and developmental outcomes," Professor Clifton said.
"Children of mothers with high levels of anxiety during pregnancy were at risk of displaying impaired fetal growth patterns, particularly in males.
"Elevated anxiety symptoms during pregnancy, together with depressive symptoms and stress, predicted long term behavioural and emotional problems in the offspring that can be detected as late as adolescence and adulthood."
"We found that both physical and mental wellbeing are negatively influenced by chronic health conditions such as depression or asthma and every attempt should be undertaken to treat these conditions as effectively as possible in pregnancy."
The study recognised that the systematic measurement of health parameters over time can reveal novel information, which in turn has the potential to inform preventive strategies and to further improve the efficacy of pre-natal screening programs.
The research was published in PLOS ONE.
Media: Kim Lyell, k.lyell@uq.edu.au, 0427 530647.