A senior medical ethicist from The University of Queensland has authored a book which aims to reverse the culture of avoidance and silence about death.
Dr Sarah Winch, who heads the discipline of Medical Ethics, Law and Professionalism at the Faculty of Medicine, said she wanted to provide Australians with a compassionate and practical reference.
"We try to forget death will happen to us – until it becomes unavoidable," Dr Winch said.
"Unfortunately, there is a culture of silence around death, and many of us avoid planning for it or talking about it.
"As baby boomers age, there is growing public interest in the concept of managing death and dying and I hope this book opens up conversations on the topic."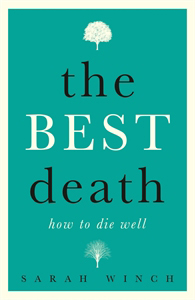 In The Best Death: How to Die Well, Dr Winch draws on her own professional and personal experiences.
Her husband Lincoln died from kidney cancer at age 48.
"My 30 years as a researcher, educator, nurse and ethicist specifically focused on end-of-life care did not fully prepare me, but it did help us to plan for the best death possible," Dr Winch said.
Dr Winch said the book could be of interest to people diagnosed with a terminal illness and their families, as well as those wanting to become more informed about their options.
"It is important to understand rights around treatment and when it may be futile," she said.
"Getting support and early access to palliative care can make an enormous difference, as can knowing how to work with healthcare staff."
The book also addresses how to define quality of life, tell friends and family and manage grief.
It has been published by University of Queensland Press (UQP).
Media: Dr Sarah Winch, sarah.winch@uq.edu.au; Kim Lyell, k.lyell@uq.edu.au, +61 427 530 647.