Patients diagnosed with a common case of toenail fungus are in for the long haul, with University of Queensland researchers finding 40-70 percent of people do not respond to treatment.
Professor Mieke van Driel and her team looked at 48 trials to find out which oral medication was the best for fungal infection of the toenail.
"We found that despite the most commonly used treatments being effective, their effectiveness can be easily overestimated," she said.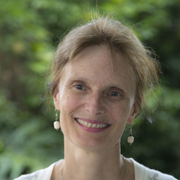 "Out of the more than 10,000 patients we reviewed, only 30-70 percent of them achieved a clinical cure despite accurately following medication guidelines.
"This low success rate needs to be communicated to the patient as treatments can often last six months, which is a long time to take medication. It is likely that cure rates in the community may be even lower as patients in clinical trials are usually monitored well and tend to take their medication more regularly."
Professor van Driel said there were two main types of treatment for toenail fungus infections.
"Patients are either given oral or topical treatments. This review only looked at oral treatments which are generally considered more effective than the topical ones, such as nail polishes or creams," she said.
"Given that this is such a common problem, we really need to develop better treatment options that have a higher success rate.
"Some of these future treatments might involve combining different treatments or adding other techniques, such as mechanical removal of the nail or new technologies.
"Overestimated effectiveness should not stand in the way of finding a treatment that will work for more people."
The research is a summary of a Cochrane review, published in JAMA.
Media: Professor Mieke van Driel m.vandriel@uq.edu.au +61 405 485 154, Sam Benger s.benger@uq.edu.au +61 7 3365 5118