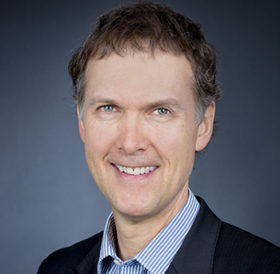 Australia's first Rural Health Commissioner, Emeritus Professor Paul Worley, will discuss the future of Central Queensland's medical workforce at a University of Queensland forum in Rockhampton this weekend.
Key representatives from Central Queensland health sectors and rural medicine will join the discussion at UQ's Central Queensland Regional Training Hub (CQRTH) to examine how best to meet the region's future medical staffing needs.  
Senior Academic Clinician Associate Professor Ewen McPhee said he welcomed the commissioner's attendance.
"Emeritus Professor Worley is a world-recognised medical educator with international experience in improving the health of rural communities and enhancing retention of regional and rural medical professionals," Professor McPhee said.
"As the nation's first Rural Health Commissioner, his role is to ensure rural communities remain healthy and are cared for by well-trained, resilient doctors and nurses.
"Training our own medical workforce locally, by creating opportunities for the youth of Central Queensland, will enable the pursuit of rural health careers within the region."
The Regional Training Hubs, including CQRTH, are one component of the Australian Government's Integrated Rural Training Pipeline for Medicine (IRTP). 
CQRTH forms part of UQ's Rockhampton Rural Clinical School and is one of three UQ Regional Training Hubs established across Queensland this year.
Media: Dr Ewen McPhee, ewen.mcphee@uq.edu.au, +61 419427520; UQ Regional Training Hubs Communications, Rachel Evans, rachel.evans@uq.edu.au, +61 423286939.