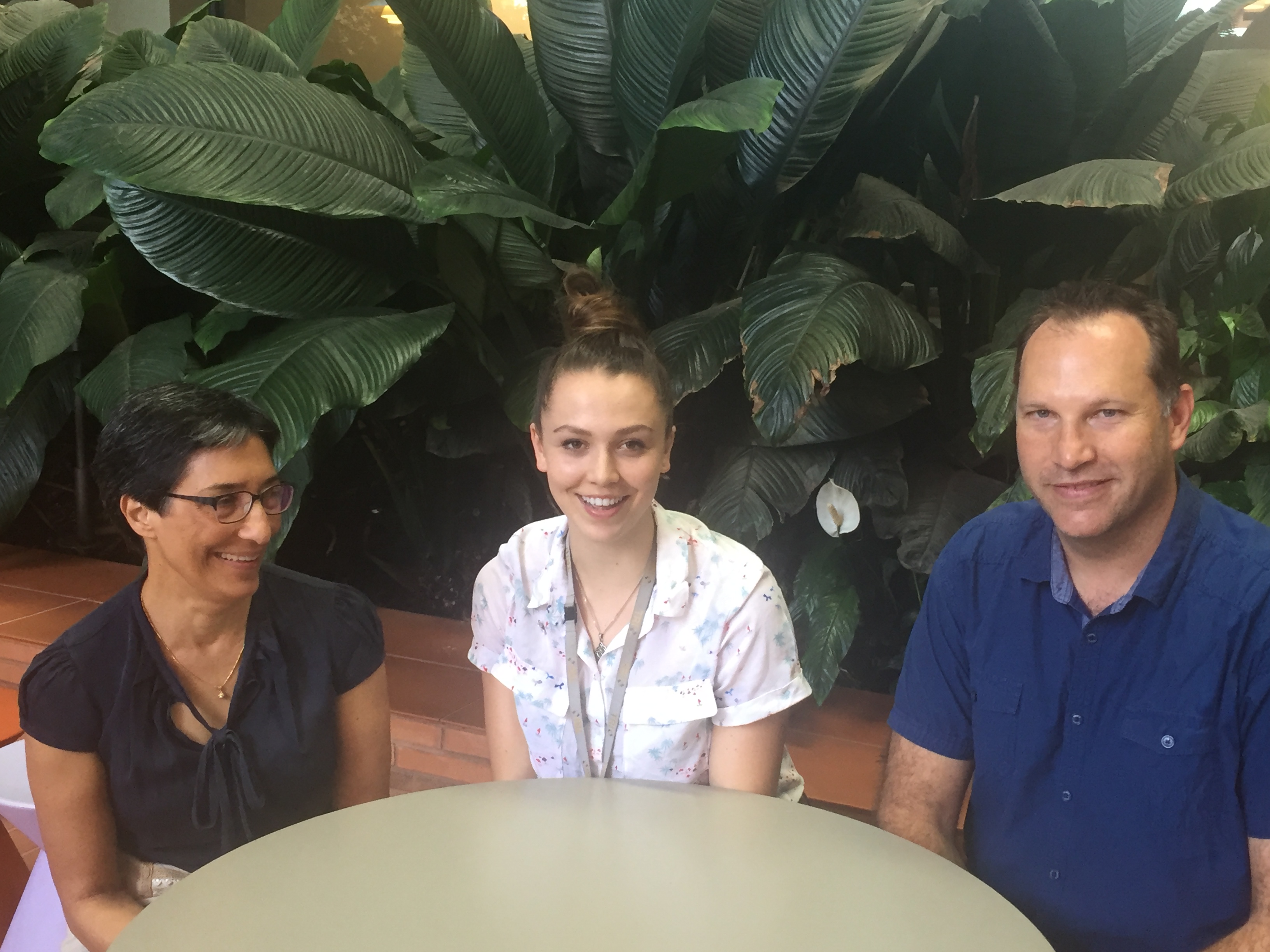 An outstanding undergraduate thesis on immunology will see UQ student Pascale Wehr jet off to Dublin this week after winning a prestigious international award.
Ms Wehr was named the Global Winner in the Life Sciences category of the Undergraduate Awards (UA) and will present her honours thesis at a conference in Dublin next week.
Almost 5000 submissions from 333 institutions and 46 countries were received this year.
Ms Wehr said the win was unexpected.
"When I received the phone call late at night telling me I had been named the global winner, I thought it was a hoax," she said.
"I feel extremely humbled and privileged to have been able to work with such incredible supervisors – Professor Ranjeny Thomas, Dr Hanno Nel and Dr Soi-Cheng Law.
"This award would not have been possible without them, collaborators in Melbourne and members of the Thomas Group.
"Having the opportunity to work on a challenging and rewarding project that fitted into what the Thomas Group was working on at the time concerning rheumatoid arthritis has been amazing.
"It's been a great privilege to contribute to this research."
Headed by Professor Ranjeny Thomas, the Thomas Group are the team behind an innovative, personalised rheumatoid arthritis therapy now in clinical trials in Brisbane.
Ms Wehr, who is now undertaking her PhD, became interested in immunology after studying autoimmune diseases in her undergraduate coursework.
"I was fascinated by what causes the body's immune system to turn on itself, and my own personal experience only further piqued my interest and curiosity in this field."
Ms Wehr said she is excited to meet other students from all over the world studying different disciplines at the conference.
"I hope to form long-lasting friendships with other global scholars, create opportunities for future international collaboration, and gain some knowledge to help further my career choices, ideas and research," she said.
Ms Wehr's thesis was titled 'Characterising the autoantigen-specific CD4+ T cell response and repertoire over the course of antigen-induced arthritis in a mouse model'.
The awards recognise top undergraduate work, with the aim of connecting students across cultures and disciplines.
Media: Faculty of Medicine Communications, med.media@uq.edu.au, +61 7 33655118.