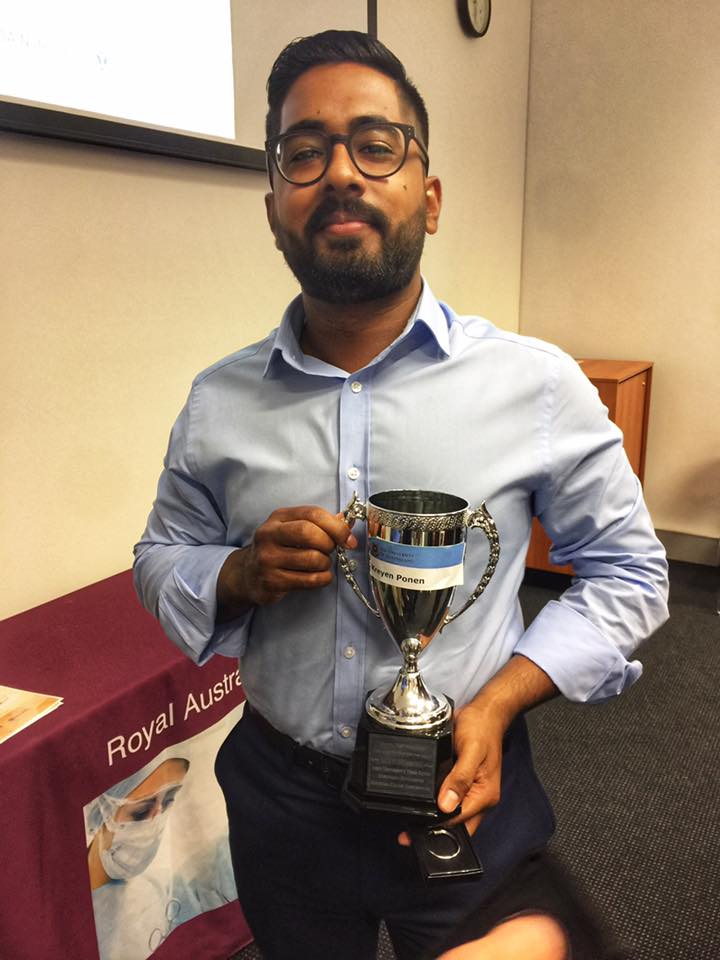 Even as a child, medicine graduand Kreyen Ponen had an aptitude for science and enjoyed helping people. 
It was those traits that saw the soon-to-be doctor become a bone marrow donor last year.     
"The reality is that you don't have to do much to help someone else," Kreyen said.
"For just a mild inconvenience afterwards, you have the ability to save someone's life."  
Kreyen began regularly donating blood after he moved from Perth to begin The University of Queensland MD Program in 2015.   
"While I was donating, I saw a little note saying if you're interested in donating bone marrow to contact the Red Cross about joining the Australian Bone Marrow Donor Registry (ABMDR)," he said. 
"I opted in since it's easy to sign up because they can check your bone marrow tissue type from your blood or plasma donations.  
"You're only contacted if someone in need of a transplant matches with you. 
"In my third year at UQ, I got that call. 
"There was a young child in the United States who needed a bone marrow transplant and I was a match."
What followed was a flurry of coordination between the ABMDR and Royal Brisbane and Women's Hospital bone marrow teams, and the hospital in the US.
The teams coordinated taking pre-donation samples, talking with Kreyen about the procedure and assessing his fitness for surgery.
While Kreyen didn't have to leave Brisbane to donate – his bone marrow donation was extracted at the RBWH and sent to the US – he admits undergoing the surgery was a mental challenge.
"It was a little bit scary to be honest.
"When you're not sick and the surgery is not to fix a problem, all you think about is the risk.
"But luckily for me the surgery went well, so all I had to do was go to sleep and wake up having helped someone in need."
Kreyen will shortly commence his internship at Brisbane's Princess Alexandra Hospital as he moves towards a career in vascular surgery.
Kreyen Ponen graduates today.
Media: UQ Communications, med.media@uq.edu.au, +61 7 3365 5133.