A new preparation program in rural communities is being attended by 135 University of Queensland medical students this week.  
For the first time, students have travelled to Emerald, Theodore, Kingaroy, Roma and Goondiwindi, along with existing locations including Rockhampton, Bundaberg, Hervey Bay and Toowoomba.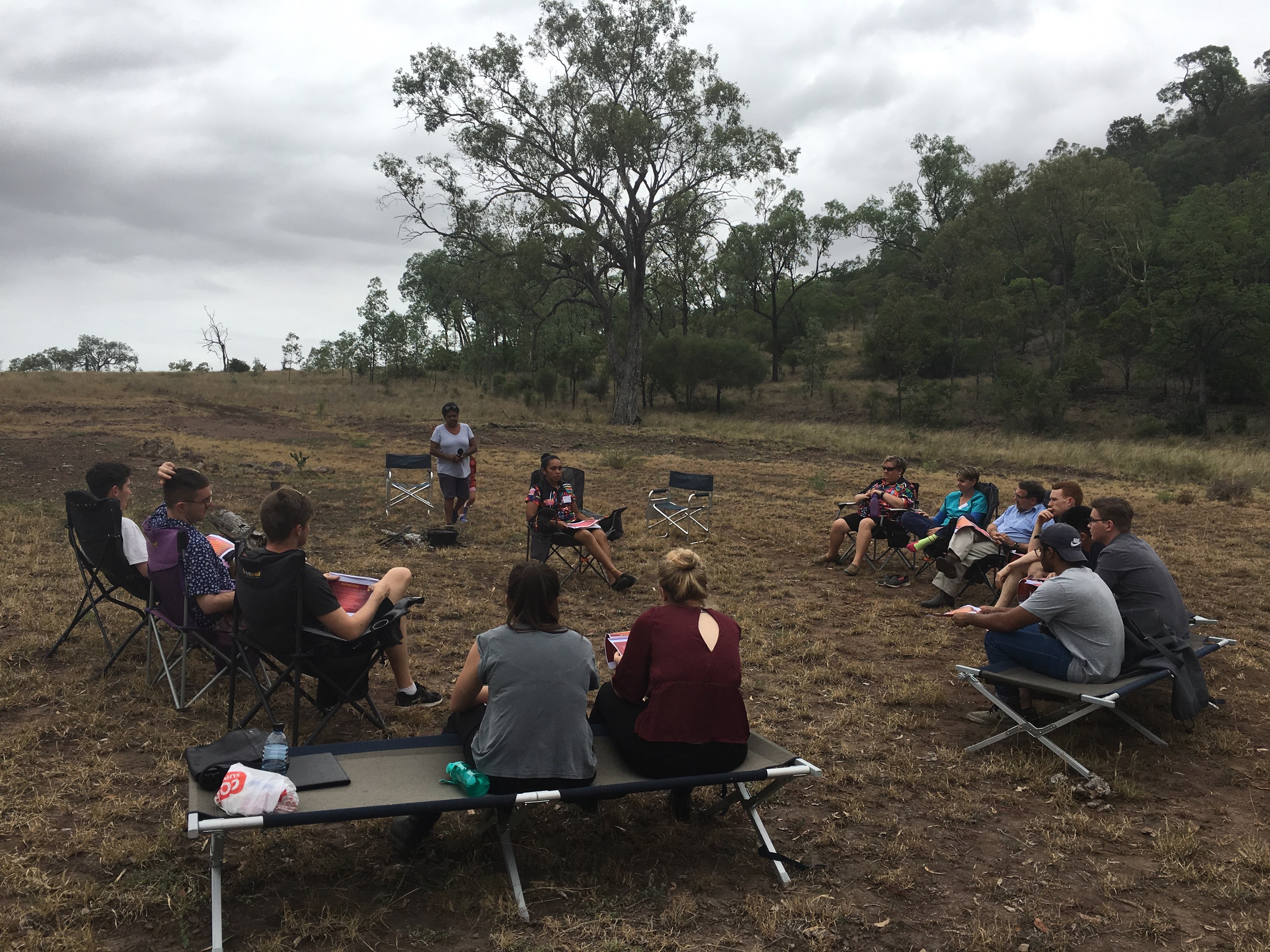 Acting Head of Rural Clinical School Associate Professor Bruce Chater said the program confirmed UQ's commitment to rural and remote communities and support for training future rural doctors.
"We're really excited about partnering with highly skilled local doctors and medical staff who support and deliver the Rural Medicine, GP and Mental Health preparation week program," he said.
"Sessions include workshops, clinical skills education and simulated emergency situations delivered by highly experienced local rural clinicians.
"Students will also be taken 'on country' by local Aboriginal mentors and learn about the local history and culture in the natural environment."
This will be some students' first experience of life in rural and regional Australia, travelling on average 400km to participate.  
"The local communities put a lot of effort into welcoming the students and showing them the great lifestyle that is enjoyed in these thriving rural towns," Dr Chater said.
"Having the chance to live and experience clinical practice in a rural and remote community during a medical degree is a unique opportunity for students, and one that encourages them to practice rurally after graduation.
"Even short rural placements for otherwise metropolitan-based medical students significantly improves their knowledge of and their attitude to rural health issues."
Students will spend this week in the community, preparing for a longer rural placement.
The preparation week program is a collaboration between UQ's Rural Clinical School, local GP practices, Queensland Health, Queensland Rural Medical Education, Health Workforce Queensland and UQ Regional Training Hubs.
Media: UQ Faculty of Medicine Communications, Kate Zischke, med.media@uq.edu.au, +61 7 3365 5133, +61 436 368 746; UQ Rural Clinical School, Clare Butters, c.butters@uq.edu.au, +61 7 4633 9705.