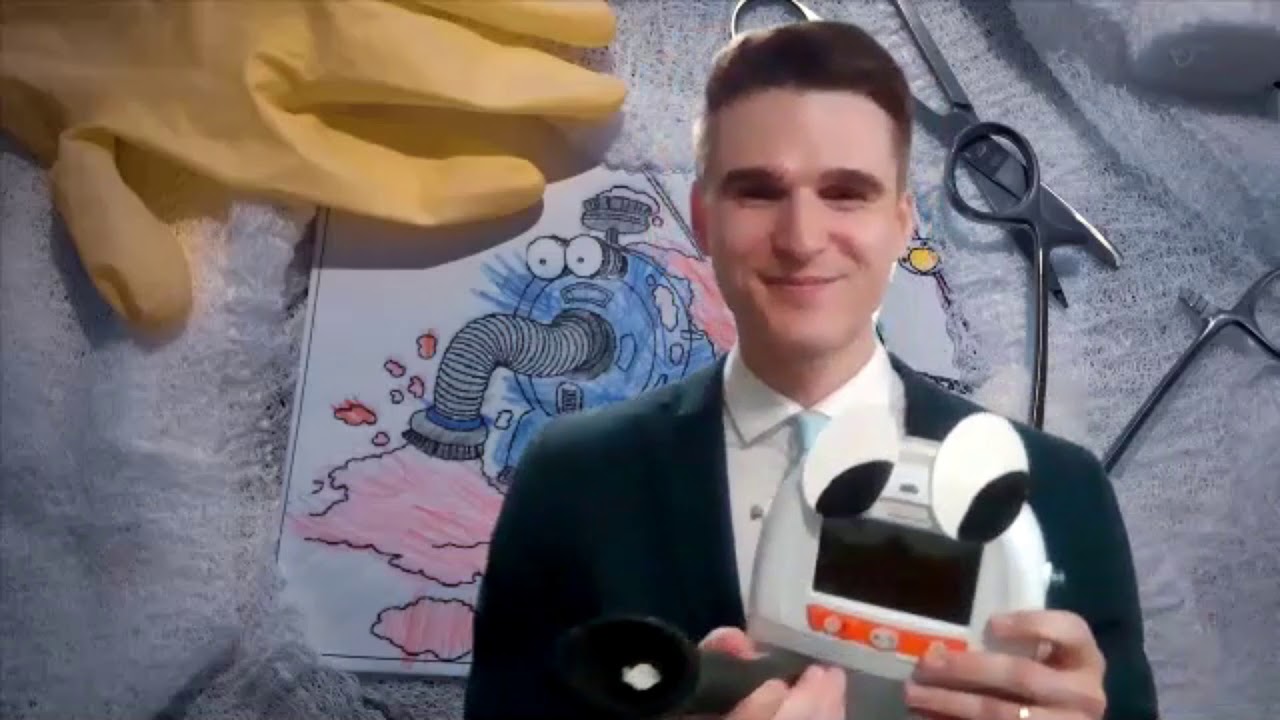 University of Queensland MD-PhD student Cody Frear has won the 2020 national FameLab® championships with a research presentation on treating children's burns.
Mr Frear's winning presentation, 'Out with the old, in with the Noo-Noo', used a creative analogy involving the Teletubbie's vacuum cleaner character Noo-Noo to explain his research on how creating a 'vacuum' can help treat paediatric burn injuries.
Mr Frear said his research showed with vacuuming, or negative pressure wound therapy, children's burns were 83 per cent less likely to require long-term management.
Children's wounds healed on average three days faster and the risk of permanent scar formation was significantly reduced.
"Children don't deserve to bear life-long scars because of a simple accident," Mr Frear said.
UQ physics postdoctoral research fellow Samuel Hinton was also a national finalist for his presentation 'Can You Year the Big Bang?'.
Mr Hinton explained how he could use telescopes to look into the past and hear the 'Big Bang' in acoustic remnants.
"In space, no one can hear you scream," Mr Hinton said.
"But by using telescopes to observe where the greatest densities lie within millions of galaxies, we can start to construct the history of the universe."
Standing in their lounge rooms instead of a usually packed auditorium, Mr Frear and Mr Hinton had three minutes to deliver their presentations with no slide deck or scientific jargon to fall back on.
They had to use their creativity and humour to get their message across, which Mr Frear said added an extra challenge.
"It's harder to maintain high levels of energy and enthusiasm without the benefit of a live audience," he said.
Mr Frear will now have the chance to win a cash prize and a coveted place at the FameLab® international final in the UK.
FameLab® is a world-leading communications competition with more than 10,000 young scientists and engineers from over 25 countries participating to date.
This year's national competition was judged by Deputy Director Professor Steven Tingay from The International Centre for Radio Astronomy Research, Presenter Natasha Mitchell from ABC Radio National's science, technology and culture program and Science Fiction podcast, and Australian Director Helen Salmon from the British Council.
Media: Cody Frear, cody.frear@uqconnect.edu.au, + 61 405 353 151; Samuel Hinton, s.hinton1@uq.edu.au; Faculty of Medicine Communications, med.media@uq.edu.au, +61 7 3365 5118, +61 436 368 746.