On the journey towards better kidney health
UQ Centre for Health Services Research Australasian Kidney Trials Network​ Chair Professor Carmel Hawley reflects on her work for World Kidney Day. 
Most people have no idea how prevalent or deadly kidney disease is. More people die from kidney disease each year than breast cancer or traffic accidents. It also puts people at greater risk of other serious diseases – cancer, dementia, stroke and heart disease. So unsurprisingly, people with kidney disease are more likely to die earlier than the general population.
Current kidney disease treatments are invasive, time-consuming and have adverse and permanent effects on patients' relationships, ability to work, lifestyle and identity. In Australia, dialysis treatment is the most common reason for hospital admission and costs the health system more than $600 million a year. Yet despite this heavy individual and societal burden, the number of clinical trials in kidney research is the lowest of all medical specialties and the outcomes for people with kidney disease remain poor. 
I've been working as a kidney doctor for more than 30 years and have seen a progressive rise in the number of people needing treatment for kidney failure, largely driven by an aging population and higher rates of diabetes and obesity, both risk factors for kidney disease. Of particular concern is the number of younger people requiring dialysis and transplantation. We have a significant health and economic problem ahead if we can't improve the outcome of these patients.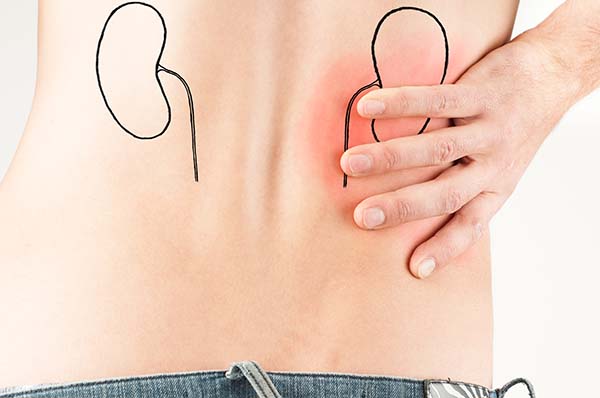 In my role as Chair of the Australasian Kidney Trials Network (AKTN), I'm part of a team working towards better treatment for kidney disease, through research, collaborations and most importantly clinical trials.
High-quality clinical trials provide the best way to find which treatments work and which don't. Without clinical trials there would be very few advances in medical treatments.
It was thanks to clinical trials that penicillin revolutionised our ability to treat bacterial infections, that blood transfusions made open-heart surgery possible and the breast cancer drug tamoxifen has led to a 30 per cent fall in death rates from this disease.
The biggest barrier to completing clinical trials is that not enough people take part. They are afraid of being a "human guinea pig", of receiving no treatment (because they might be given a placebo) or worried about the inconvenience of more frequent tests and clinic visits.  But being in a clinical trial has one major upside. Millions of people can potentially benefit from others' participation in these vital clinical trials. The way I see it, study participants are fundamental partners in the process of discovery, which can be a very empowering experience. Clinical trial participants also have more control over their health by taking an active role in their care, while receiving greater monitoring of their condition by their health team.
The last few years have seen a paradigm shift in how research is conducted. There is now a much larger focus on developing partnerships between patients and researchers. This 'partnership' approach helps to ensure clinical trials emphasise the priorities of people with kidney disease, such as finding effective treatments for improving quality of life.
The advent of the electronic medical record and its current implementation into hospitals throughout Australia will be a major driver towards bringing research and clinical practices together. Ideally, I'd like to see a health care system that routinely includes clinical research across all practices, and gives everybody who needs treatment a chance to participate in a high-quality clinical trial.