To find out all about asthma, we spoke with Professor Peter Sly, the Director of Children's Health and Environment Program at the Children's Health Research Centre. We asked him some of the most common questions about asthma including:
What is asthma?
Is asthma a disease?
Is asthma an allergy?
What are the symptoms of asthma?
What causes asthma?
How is asthma diagnosed?
Can asthma be cured?
What is "thunderstorm" asthma?
---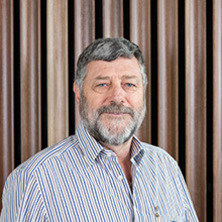 Professor Sly is a NHMRC Senior Principal Research Fellow and a paediatric respiratory physician with extensive research experience in respiratory physiology, developmental immunology and children's environmental health. Professor Sly's research aims to understand the mechanisms underlying chronic childhood lung diseases in order to improve clinical management and to delay or prevent their onset, with consequent reductions in adult lung diseases. A combination of basic science, longitudinal cohort studies and translation of research findings into clinical practice, including clinical trials, are included in three main areas: asthma, cystic fibrosis and children's environmental health