From Brisbane to Bordeaux, opportunity breeds opportunity for James
My PhD has turned out to be everything I wanted and more.
My name's James Dight and I'm a third year PhD student under the supervision of practicing dermatologist and academic, Professor Kiarash Khosrotehrani at the University of Queensland Diamantina Institute (UQDI).
I'm 24 years old, and while I've lived most of my life in Brisbane, I've been very fortunate to travel to  many domestic and international locations.
Outside of work I squeeze in the gym, League of Legends and Call of Duty and I love a challenge, except for when it comes to heights! I'm also an avid cyclist, so you'll find me crossing the Eleanor Schonell Bridge from St Lucia to TRI each day.
Stumbling into science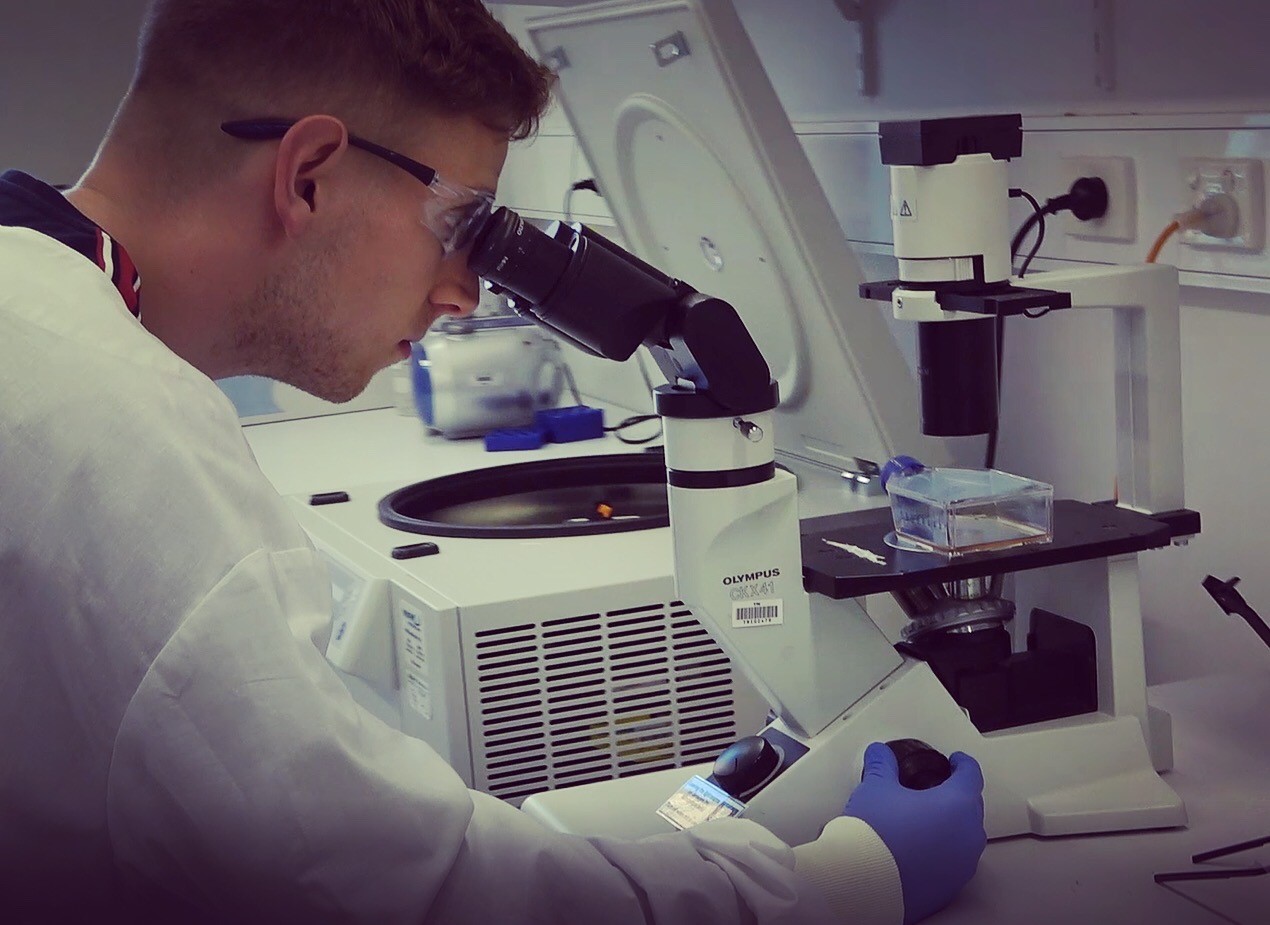 Looking back on my student path so far, it wasn't until my Honours year that I knew that I wanted to do a PhD.
I enjoyed biology and economics at high school and thought I would continue with these at university. After a bumpy first year, I realised that biology, not economics, was for me.
I attribute this decision to one particular first-year lecture by Professor Brian Key about stem cells and developmental biology. Something about this topic really resonated with me and invoked my curiosity. If it wasn't for Professor Key's enthusiasm, I may not be where I am today.
Opportunity breeds opportunity
During second year, I volunteered in Dr Jatin Patel's lab, which kicked off my research experience.
In return for offering my time, I received valuable experience and an opportunity to showcase my skills and interest in research despite my less than stellar GPA. This volunteering opportunity rolled into a semester-long research project, followed by Honours, and now a PhD in the same lab.
I'm currently researching the same vascular stem cells from second year, but now I'm looking at novel ways to stop these vascular stem cells from working their magic in cancerous tissue.
In my field of study, we believe melanoma hijacks vascular stem cells to build blood vessels to help the cancer grow and spread. We're using drugs to stop blood vessels forming, in order to constrict the tumour of the nutrients it needs and ultimately hoping to provide better outcomes for melanoma patients.
The Perks of HDR
Being a HDR student in some ways feels like you've just moved out of home for the first time. There's a really steep learning curve, but the rewards are well and truly worth it.
Going from 15 years of learning by the book to being able to write your own book is really quite special. You get to choose your direction (within reason!), be responsible for your own work, and reap the rewards of sharing your work with the world.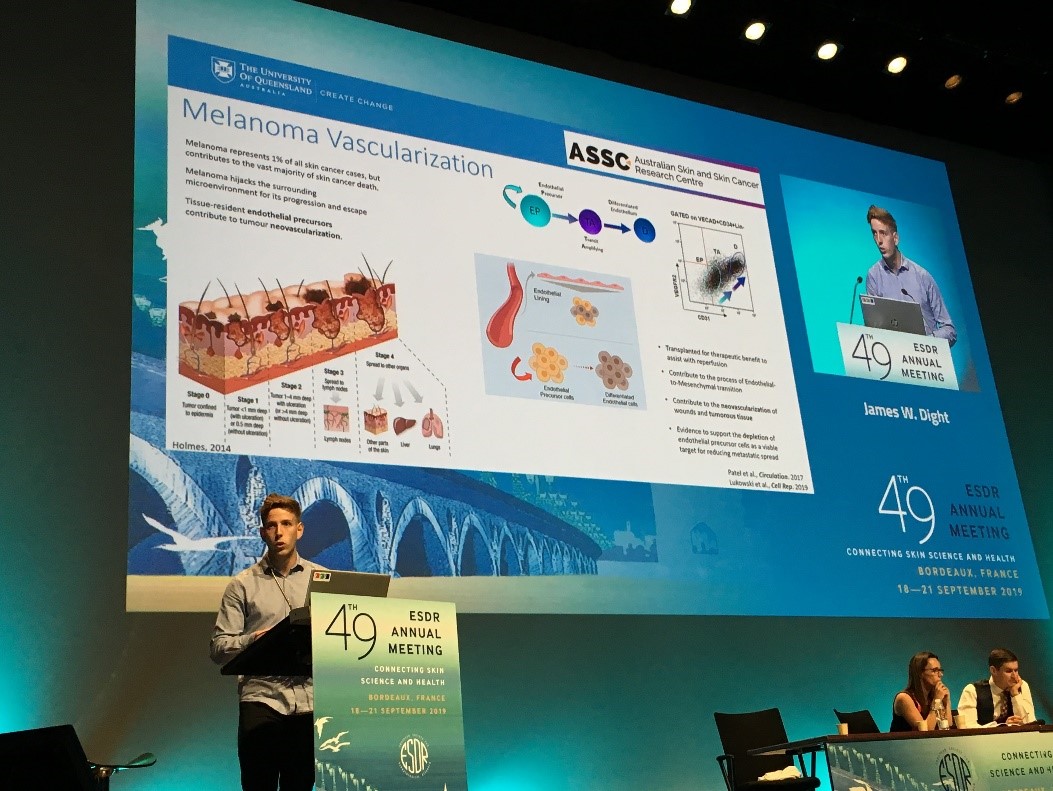 Last year, I was fortunate enough to travel to Bordeaux, France to speak in front of a very large audience at the European Society for Dermatological Research (ESDR) Annual Meeting.
Being the first time I travelled overseas solo, this was one of the most daunting experiences in my life but also one of the most rewarding. I met some wonderful people, shared innovative ideas and came back to the lab with a newfound vigour.
To students thinking of doing Honours or HDR, I would say if you enjoy constantly being challenged, asking questions, don't shy away from change, and can mix between working independently and in teams, then this is for you.
Research is hard, but comes with many rewards. Not only have I learned many valuable skills as a HDR, but it has been a fantastic opportunity to make the most of what I didn't as an undergraduate. From entrepreneurial events to society pub-crawls, be sure to make the most of what the university has to offer! And remember, opportunity breeds opportunity.