Meg's "Uber" excited to share her spark for science
I never thought I would be doing a PhD. I chose to study a Bachelor of Biomedical Science because I was fascinated by science and wanted to help people.
I chose UQ because of its renowned reputation for science research and also because Brisbane seemed like a completely different world compared to my hometown. I grew up in Atherton, a small town in Far North Queensland, with four sisters and three brothers, surrounded by rainforest and extinct volcanoes.
I first came to The University of Queensland Diamantina Institute (UQDI) as an undergraduate student in 2014 to complete a semester-long project in Professor Ian Frazer's lab. Professor Frazer kindly took me on, even though I had no lab experience and didn't know one end of a pipette from the other. I was so impressed by the facilities and the quality of the research I knew I had to come back.
The following year, I returned to UQDI to complete a summer project in Associate Professor Antje Blumenthal's lab and had such a good experience that I applied, and was accepted, to undertake my Honours year in the same lab. I was surrounded by beautiful people who were passionate about science and the interest that had been sparked was now a flame of desire to learn more, discover more, and understand more.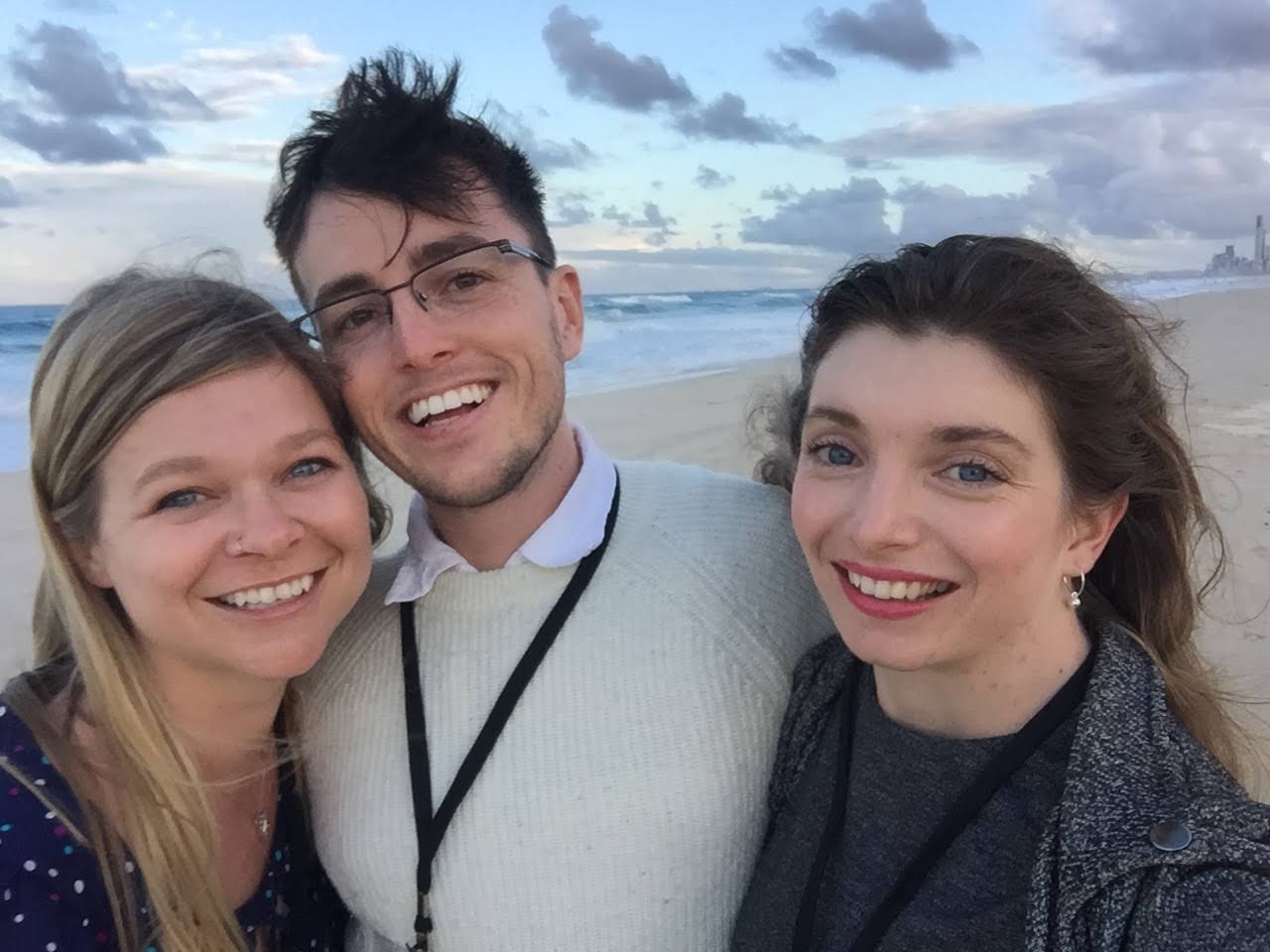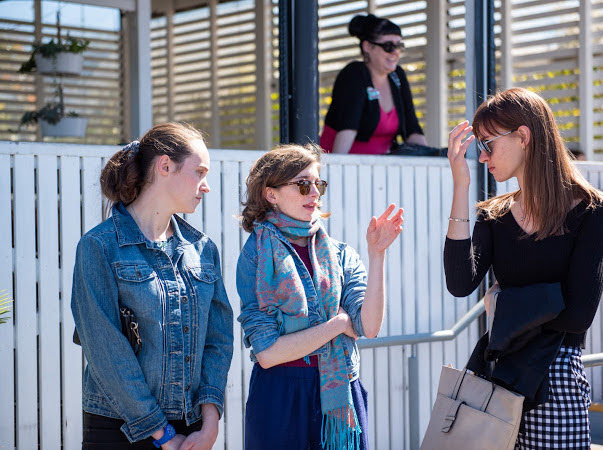 Flash forward a few years, and I'm currently a third-year PhD student. My research focuses on understanding how immune cells at the frontline of defence recognise one of the greatest killers of people in the world, Mycobacterium tuberculosis. This bacterium causes tuberculosis (TB), an infectious disease that kills about 1.5 million people globally every year. I have been incredibly lucky to continue being a member of the Blumenthal Lab at UQDI while working on this project.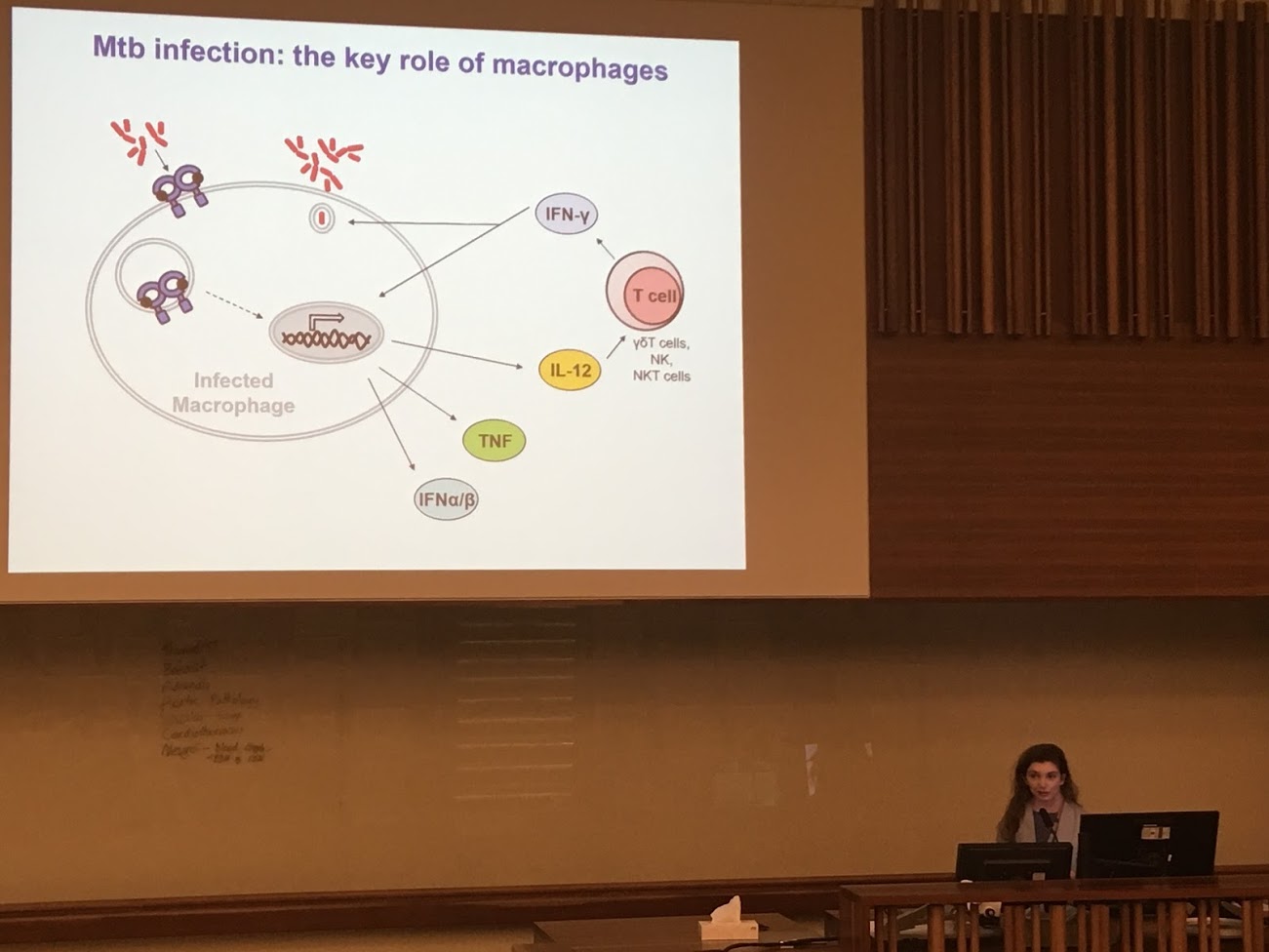 Many Brisbane Uber drivers have had to listen to me explain my project. I was once in the middle of explaining Tuberculosis to a lovely driver, and he interrupted me to say that he had already learnt about TB a few weeks prior. He then took great pride in reciting everything he had learnt. After a few questions, I discovered that he had recently had a short trip with my supervisor, Associate Professor Blumenthal, and she had already filled him in. I am so proud to be in a lab with people who communicate their science to the public and can make other people excited to learn about TB!
While at UQDI, I've met so many fantastic scientists who are wonderful people and have had so many positive experiences. I've presented my work at conferences across Australia and was fortunate enough to receive a UQDI Immunology and Vaccine Development Award to travel to San Francisco, USA and Banff, Canada to present my work and discuss my project with prominent scientists in my field of research. I've also joined committees to organise conferences and student retreats, facilitate mentoring, represent my peers and give fellow HDR students a voice.
I'm so grateful to everyone at UQDI for their support and for providing so many opportunities to further my research career. My advice to other PhD students is to seize any opportunities to grow and to learn with both hands.
I never imagined I would be a PhD student and wouldn't be where I am without all of the amazing people I have met and who have helped guide me into becoming the scientist I am today.