I'm currently a second-year PhD student at The University of Queensland Diamantina Institute (UQDI), based at the Translational Research Institute (TRI).
I expected that studying my PhD would mean learning a lot about science, and that is definitely true, however I didn't expect that I would also learn so much about myself as a person.
I originally wanted to be a high school science teacher, so I completed a Bachelor of Applied Science (Biochemistry)/Bachelor of Education (Secondary). While studying, I discovered my passion for cancer research after spending time volunteering in Associate Professor Sally-Anne Stephenson's cancer research lab at the Institute of Health and Biomedical Innovation (IHBI).
After graduating, I decided to study a Bachelor of Biomedical Science (Honours) with Dr Leisl Packer, another inspirational lecturer I had met during my undergraduate years. Dr Packer later moved to The University of Queensland Diamantina Institute (UQDI). During my Honours year I realised that I was good at research and could use my skills to improve the lives of cancer patients, so I made the decision to study my PhD in cancer cell biology at UQ.
The specific area I'm researching is called chemoresistance, which is when cancer doesn't respond to chemotherapy. Cancer cells divide rapidly and chemotherapy works by stopping cancer cells from dividing. When this happens, most cancer cells become unhappy and die, however some cancer cells continue to divide even when they're being treated with chemotherapy.
I study one particular mechanism that is thought to cause this kind of chemoresistance in various cancers, such as colorectal cancer, esophageal cancer, gastric cancer, and lung cancer. By understanding the biology better, we're hoping to find effective treatments for chemoresistant cancers.
I'm currently the Chair of the TRI student seminar committee. We organise regular seminars at TRI where students have the opportunity to practice presenting their work. Speakers are also invited to cover topics like mental health and science careers. These seminars create a supportive environment for students, which is especially important during these difficult and uncertain times. A recent highlight of the seminar series was a presentation by Dr Ken Dutton-Regester from Queensland Institute of Medical Research (QIMR). Dr Dutton-Regester is an active cancer researcher and the founder of the start-up Excite Science. He spoke about how social media and science communication can help elevate a career in science.
On a personal note, my studies have helped me learn more about myself. I've discovered I'm very good at planning and organisation and that I'm able to face challenges in a calm and thoughtful way. I've also learnt that I don't process stress very well, so I've been working on improving that through mindfulness and meditation under the guidance of a counsellor at UQ.
The number one piece of advice I'd give to students thinking about getting into research would be to choose your research supervisors carefully. If you can, spend time working in different labs and speaking to a lot of prospective supervisors so you can get a feel for what works for you and what doesn't. Being a research student is often academically and emotionally challenging and having a supportive supervisor is one of the most important elements in determining your success.
It's also important to take the time to make friends with your peers. Don't be shy! Being a research student can feel lonely at times, so it's important to have a research support network when you're having a rough day. I was lucky enough to meet some students via social media and at some pre-pandemic social events. I also attend a weekly coffee club with other TRI students.
Studying my PhD means I have a lot of skills that apply to a variety of different careers such as industry, government or teaching, but my dream is to continue to progress up the academic ladder and eventually become the leader of my own cancer research lab with a focus on promoting a healthy lifestyle for my employees and students.
---
About the author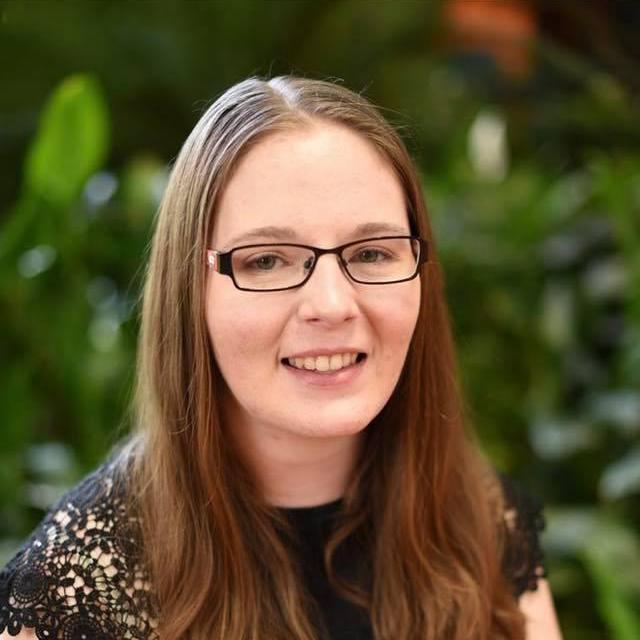 My name is Jayne. I was born in Brisbane and have lived here my whole life. I am fortunate to live with my parents, my partner, and various pets. I enjoy playing Fallout, growing my own herbs, fruits, and veggies, and painting my nails (which doesn't go very well with gardening). I'm currently a second-year PhD student at The University of Queensland Diamantina Institute (UQDI), based at the Translational Research Institute (TRI).