On November 11, we will be celebrating International Pathology Day. This is a time to raise awareness of pathology and its impact both within the medical community and in society at large.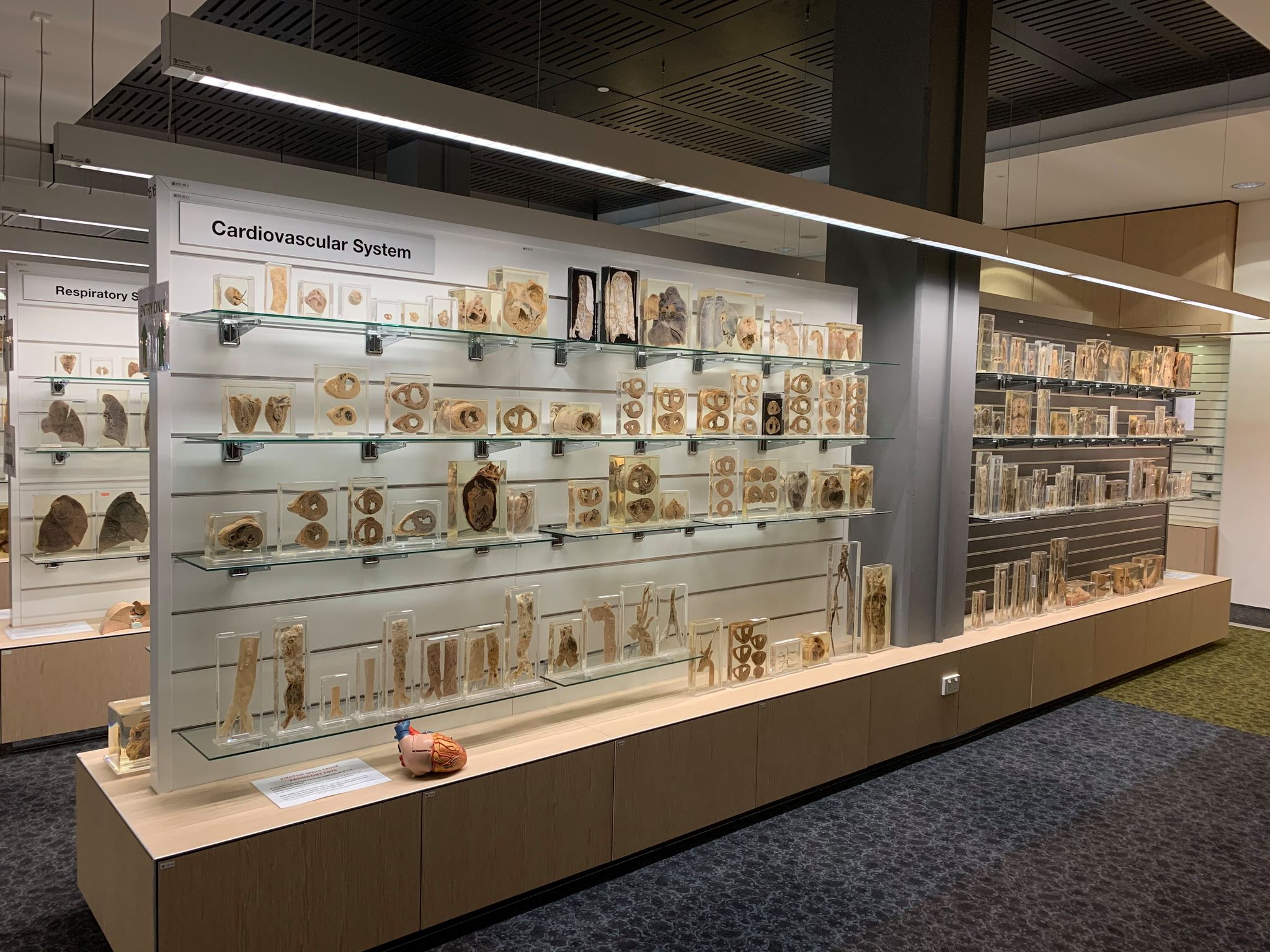 At the University of Queensland Integrated Pathology Learning Centre (IPLC), we play a significant role in training future doctors, offering teaching staff and students access to our diverse collection of human diseases.
We have been using real human specimens in teaching pathology since the first graduating pathology class from the University of Queensland's Faculty of Medicine in 1938.
With the onset of technology and the seemingly more simple option of digitising specimens and placing them online, why do we and should we continue to use real specimens when teaching pathology?
There are many ways to answer this question.
One particular path might lead you into the scholarship on museums and heritage places and why having a real experience far outweighs looking at something on your computer screen.
It could also lead you into looking at the impact of COVID-19 on physical places and how the digital world has transformed to try to become a temporary substitute during this pandemic.
In this post I am going to focus very specifically on the scholarship surrounding Pathology Museums and why the importance of using real specimens has re-emerged in the past few decades.
This has caused pathologists and scientists, particularly overseas according to Kings College London, to realise that digital as a permanent substitute is not best practice and why it is necessary to maintain and continue to use our real pathology specimens.
Here are just a few reasons why we continue to operate pathology museums and the potential benefits they bring for students and the wider community.
Thank you to the team at Touro University College and Leiden University Medical Center for their research which I am drawing on for this post.
1. Role in independent learning
Pathology museums have the ability to facilitate learning in a different and more meaningful way. The physical space of the Museum and the ability to handle real specimens for study purposes can more strongly encourage small-group learning and collaboration.
2. Enhancing medical knowledge
Real specimens have the ability to convey pathological processes and structural relationships more effectively than any digital tool. The use of specimens for continuing medical education was found to be beneficial in a study run at the National Museum of Health and Medicine in the United States. This is enhanced by the fact that pathology museums have real, three-dimensional examples of diseases and disorders which are no longer prevalent in our society but are still valuable for research and educational purposes.
3. Constructing empathy
When looking at a digital image, it is quite difficult to form some kind of connection between you, the user, and the image. Real specimens break down this barrier allowing for empathetic connections that are established almost instantaneously due to the fact you are handling something real.
4. Increasing public health awareness
One of the most enjoyable parts of my role is running our secondary school education programs for students studying a wide range of subjects. Schools visit the Museum so they can see real specimens. It is one thing to say that smoking is not a healthy option, but to actually show the students the real lung of a smoker and allow them a three-dimensional view of the damage caused to its structure has a far greater impact.
The IPLC has re-opened for both study and visits and has a COVID Safe Plan to ensure your time in the Museum is both educational and safe. For more information please email the Curator, Rebecca Lush.