Message from the Executive Dean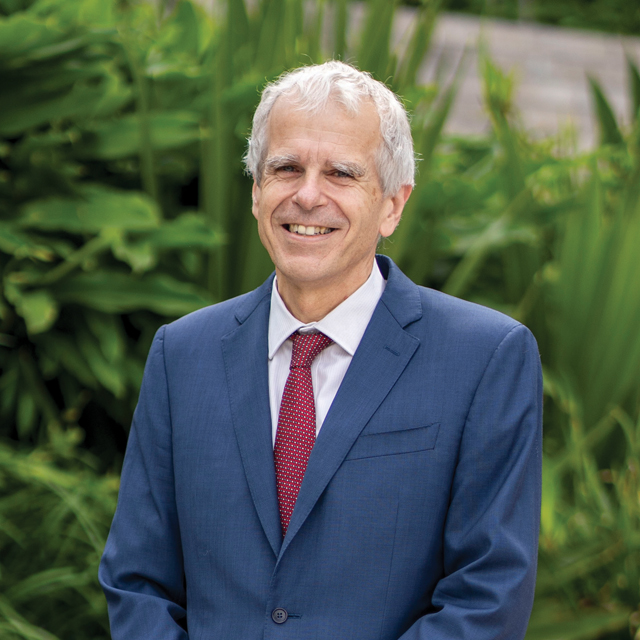 As I write this editorial for the Summer edition of UQmedicine we are on the cusp of a transition from pandemic-induced lockdowns and border closures to a series
of vaccination-facilitated freedoms, but with the spectre of the inevitable growth in community transmission of SARS-CoV-2.
The past two years of disruption have taken their toll and it is clear that our community is tired and looking for the new normal. Alas, it may take a little time more before we find the necessary equilibrium with this tenacious viral threat. I continue, as with previous editorials, to marvel at the resilience and effectiveness of our Faculty staff, students and partners. We are clearly maintaining our outstanding educational and research endeavours, and this is due to our people giving their all.
UQmedicine serves to acknowledge and highlight the great work of the Faculty, and this edition thematically provides a strong sense of our values in action. We are committed to improving the health outcomes of First Peoples in Australia and globally. Associate Professor Maree Toombs, in her role as Associate Dean Indigenous Engagement, works with our entire Faculty to enact this commitment through our Reconciliation Action Plan and educational and research programs.
In October, 2021 we were delighted to welcome Professor Gail Garvey and her team to the School of Public Health. Gail is an Aboriginal woman from the Kamilaroi nation with over 25 years of leadership and impact in Aboriginal health research, education and capacity-building (page 4). She will work closely with the growing Indigenous leadership group in the Faculty and UQ generally.
The Faculty of Medicine is committed to addressing the issue of a maldistributed medical (and other health professional) workforce in Australia. In capital cities such as Brisbane, we take it for granted that we will have timely access to appropriate healthcare professionals, particularly doctors. In many parts of regional, rural and remote Queensland, this expectation cannot be met due to an undersupply of doctors, nurses and allied health practitioners.
In recent decades, our Rural Clinical School, led by Associate Professor Riitta Partanen, has provided the opportunity for thousands of students to experience healthcare delivery in a rural setting. This has resulted in many rural careers, but these have been insufficient to address the maldistribution. To address this problem, the Faculty of Medicine is working with Central Queensland and Wide Bay Hospital and Health Services (HHSs) and Central Queensland University to implement a Regional Medical Pathway (RMP) – offering medical education from secondary school to specialist training.
This involves 60 students a year completing all of their medical training in the Central Queensland and Wide Bay area. In a similar way, we are partnering with Darling Downs and South West HHSs and the University of Southern Queensland to offer a similar end-to-end medical pathway. This is highlighted in an article on page 18 and accompanied by some reflections by Georgia Austin (page 20), who has lived rural experience and is a supporter of our approach.
A final example of our values in action is the student-led VacSeen initiative (page 6). The project highlights the importance of providing the right approach to vaccination for vulnerable populations, including those who are homeless. We are living at a time when the science of vaccination and other aspects of health care are regularly questioned, and it is important that we stand united behind the evidence and its implications. I commend the VacSeen initiative.
I am also delighted to see features on many of the Faculty's wonderful people including Melissa Reichelt from SBMS (page 8), Jim Nixon from the Marks-Hirschfeld Museum (pg 10), Kym Lowry from UQCCR (pg 12), Astrid Rodriguez-Acevedo from UQDI (pg 16) and Raquel McGill from the UQ Medical School (pg 24).
Continue reading to find tales of strong research, interesting histories and stories of determination.
Professor Geoff McColl
Executive Dean, Faculty of Medicine