Event Postponed - A fork in the road: climate change, food and health
30 March 2020

5:30pm

–

8:30pm
Event Postponement: 
As a precautionary response to slow the rate of community transition of COVID-19, UQ has made a decision to cancel all University events unless they are critical to teaching or research. This includes student, academic and public events on and off-campus until the end of June 2020. 

Therefore we have decided to postpone our upcoming Health Matters lecture - A fork in the road: climate change, food and health.

We apologise for any inconvenience this has caused, however as always the safety and well-being of our attendees, staff, guests and community is our top priority. Full refunds will be issued to those who purchased tickets. We sincerely apologise for any inconvenience this may have caused. 
Anyone with detailed questions about COVID-19 should visit UQ's FAQ page and we ask that everyone observes the advise from government to prevent the virus from spreading. 
Once COVID-19 restrictions have lifted, we will look at rescheduling the lecture and a new invitation will be distributed. To be kept informed, please sign up to be notified when a new date is issued. 
Event Overview
Climate change is the greatest challenge facing humanity today with experts now turning our attention to the impact on our health. In addition to the direct effects of extreme weather events, such as droughts, floods, bushfires and heatwaves, our health is affected through the loss of biodiversity, water quality, and economic costs. This results in increased morbidity and mortality from heat and air pollution, injuries, some infectious diseases, mental illness and anxiety and chronic diseases.

Climate change also impacts food security. Limited availability, accessibility, and high prices make it even harder for people to consume healthy food, increasing risk of diet-related disease. Join our expert panel as they examine the impact of the current climate crisis on our health. They'll look at the global challenges we currently face and discuss what we need to do to adapt to our environment, improve our diet, and mitigate climate change. 
Cost: Tickets $20 per person (includes drinks and canapes served pre and post lecture). 
Our expert panel: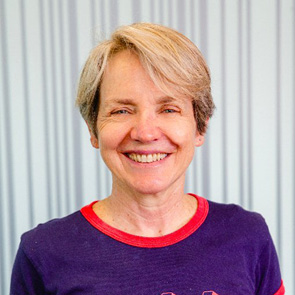 Associate Professor Linda Selvey
Linda Selvey is an Associate Professor within UQ's School of Public Health. She is a public health physician with extensive experience in senior roles in Queensland Health, including as Executive Director, Population Health Queensland. She was previously the CEO of Greenpeace Australia Pacific and is currently President of the Australasian Faculty of Public Health Medicine. Linda's research interests include infectious diseases epidemiology and she is a strong advocate for climate change mitigation and adaption in order to reduce the impacts of climate change on human health.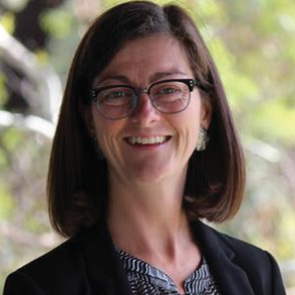 Professor Sharon Friel
Sharon Friel is Professor of Health Equity and Director, Menzies Centre for Health Governance, School of Regulation and Global Governance (RegNet) at the Australian National University. She is a Fellow of the Academy of Social Sciences Australia and co-Director of the NHMRC Centre for Research Excellence in the Social Determinants of Health Equity. Between 2005 and 2008 she was the Head of the Scientific Secretariat (University College London) of the World Health Organisation Commission on Social Determinants of Health. Her interests are in the political economy of health; the social determinants of health inequities, including trade and investment, food systems, urbanisation, climate change. Her recent book "Climate Change and the People's Health" highlights the importance of addressing the global consumptagenic system.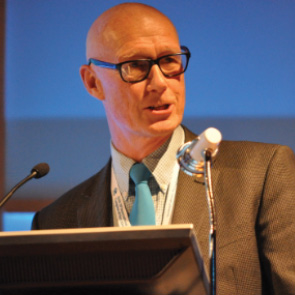 Professor Boyd Swinburn
Boyd Swinburn is Professor of Population Nutrition and Global Health at the University of Auckland. He trained as an endocrinologist and has conducted research in metabolic, clinical and public health aspects of obesity. His major research interests are centred on community and policy actions to prevent childhood and adolescent obesity, and reduce, what he has coined, 'obesogenic' environments. He is currently leading the INFORMAS initiative to monitor and benchmark food environments in over 45 countries. He established WHO's first Collaborating Centre on Obesity Prevention at Deakin University in 2003, led two Lancet Series on Obesity, and co-chairs the Lancet Commission on Obesity which recently published The Global Syndemic of Obesity, Undernutrition, and Climate Change report.
About Health Matters Lecture Series
Launched in 2017, Health Matters is a series of dynamic public lectures featuring renowned researchers and clinicians. Attendees enjoy fine food and beverages while hearing directly from subject matter experts in an environment that encourages discussion about matters that impact the health of you and your loved ones.