All objects have a story to tell. In medical history in particular, these stories are often a thrilling blend of terror, hope, skill and beauty.  
Here, we shine a light on an object from the Marks-Hirschfeld Museum of Medical History collection to reveal fascinating detail of past lives and to celebrate its important place within the collection.
Dr Petz' stomach stapler
The first surgical stapler was developed in 1908 by Dr Húmer Hültl in Hungary. While it worked well and was a revolution in stomach surgery, it was heavy, cumbersome and expensive. Surgeons were reticent to adapt to this new technology.
In 1920 another Hungarian, Dr Aladár Petz improved on the original stapler by making it lighter, easier to use and more affordable. The Von Petz stapler in the Marks-Hirschfeld Museum collection is a model that was adopted all over the world and was in use until the early 1970s. This stapler is in excellent condition and includes the original silver staples that were used with this machine.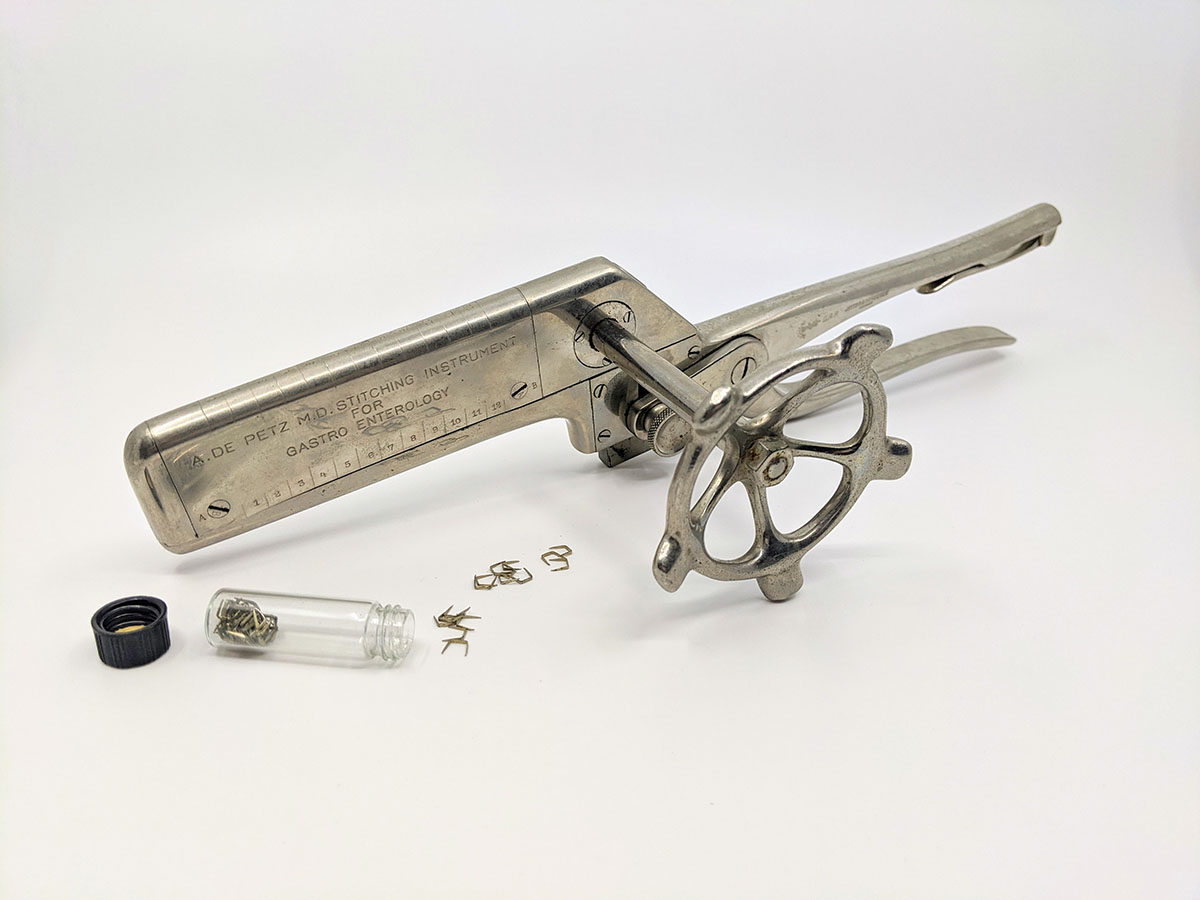 The Museum holds an extensive collection of surgical equipment, with many objects that demonstrate the evolution of surgical technology and innovation.
"I designed the gastro-intestinal suturing instrument in 1920 while working as an assistant professor.  The idea stemmed from the need that the surgeon has to open the digestive tract with its highly contaminated lumen, there-by, risking consequent peritonitis with its associated in-crease in mortality.  Simple manual suturing of the infected lumen of the intestine is time consuming, thus pro-longing surgery and increasing the risk of mortality for patients under anaesthesia.' 

Dr Aladár Petz
Know something we don't know?
Want to ask a question?
Have you had an experience with this object?
We'd love to hear your stories.
Please email us at medmuseum@uq.edu.au.