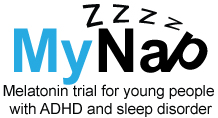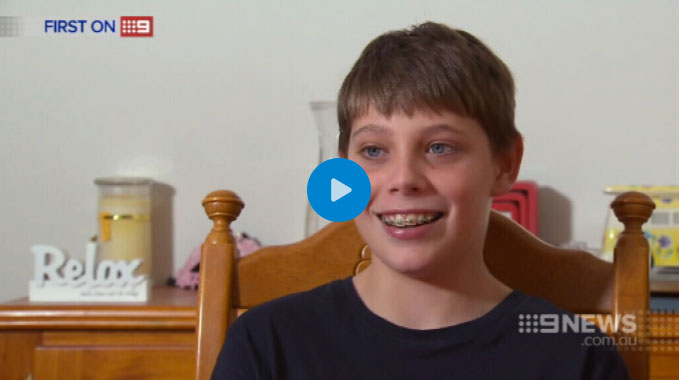 ADHD, sleep and melatonin
Attention Deficit Hyperactivity Disorder (ADHD) is a common behavioural condition that affects thousands of children and families in Australia. ADHD is a complex disorder involving difficulties with hyperactivity, concentration and attention. Children with ADHD often have difficulty sleeping, especially problems trying to settle down in the evening. This can be complicated by the medications used to treat ADHD, such as stimulants like Ritalin and Dexamphetamine.
Melatonin is a natural hormone produced by a part of the brain called the pineal gland. It is often described as the hormone of sleep and it helps to regulate other hormones and maintain the body's circadian rhythm. Melatonin has been used in children to help with their sleep from time to time, but this scientific research will determine whether there is a true effect in individual children with ADHD who are taking stimulants.
In the news
National study seeks sweet relief for children with ADHD (UQ News)
New medical study to trial natural medicine for sleepless children with ADHD (9 News)
About the study

A child's sleep (or lack of) can impact heavily on their learning and development.

Children with Attention Deficit Hyperactivity Disorder (ADHD) often have particular trouble getting to sleep and as a result they don't get enough sleep – this means neither do their parents. Stimulant medication used to treat ADHD can make sleep difficulties worse.

This international study is a world first, aimed at determining whether melatonin can assist individual children with ADHD who are taking stimulants, to get to sleep.

We are actively recruiting participants from across Australia for this study. 

The study brings together a team  of researchers from The University of Queensland, the Lady Cilento Children's Hospital and the University of Alberta, Canada. Ultimately we hope our research will help medical practitioners and families to better plan treatments for children with ADHD and sleep difficulties.

This study is divided into two phases:

Phase one includes questionnaires, education about healthy sleeping habits and monitoring of the child's sleep activity for two weeks.  
Phase two is an individual medication effectiveness test for six weeks. During this time the child is given both melatonin or a placebo, in blocks of one week each, and in random order. The parents keep a sleep diary and complete some questionnaires. The child may wear a device like a watch to measure their sleep activity.

Our research has full ethics approval. 
Participating in the study

To be eligible for this study children must be:

Aged between six and 17 years
Diagnosed with ADHD
Being treated with stimulant medication
Experiencing sleep difficulties, particularly getting to sleep.

If your child is already on melatonin you can still join the study.

Please note that all children will require a referral from their doctor (GP or paediatrician) to participate. Please click on the links below to download more detailed information about our study.

Three good reasons for taking part in this study

You will find out if melatonin helps your child by improving their ability to get to sleep, and their sleep duration and quality.
At the end of your time on the study, a detailed and individual report about whether the melatonin worked for your child will be given to your doctor to discuss with you.
You will help others by assisting us to determine if melatonin should be included in treatment plans for children with ADHD who are taking stimulants and having trouble sleeping.