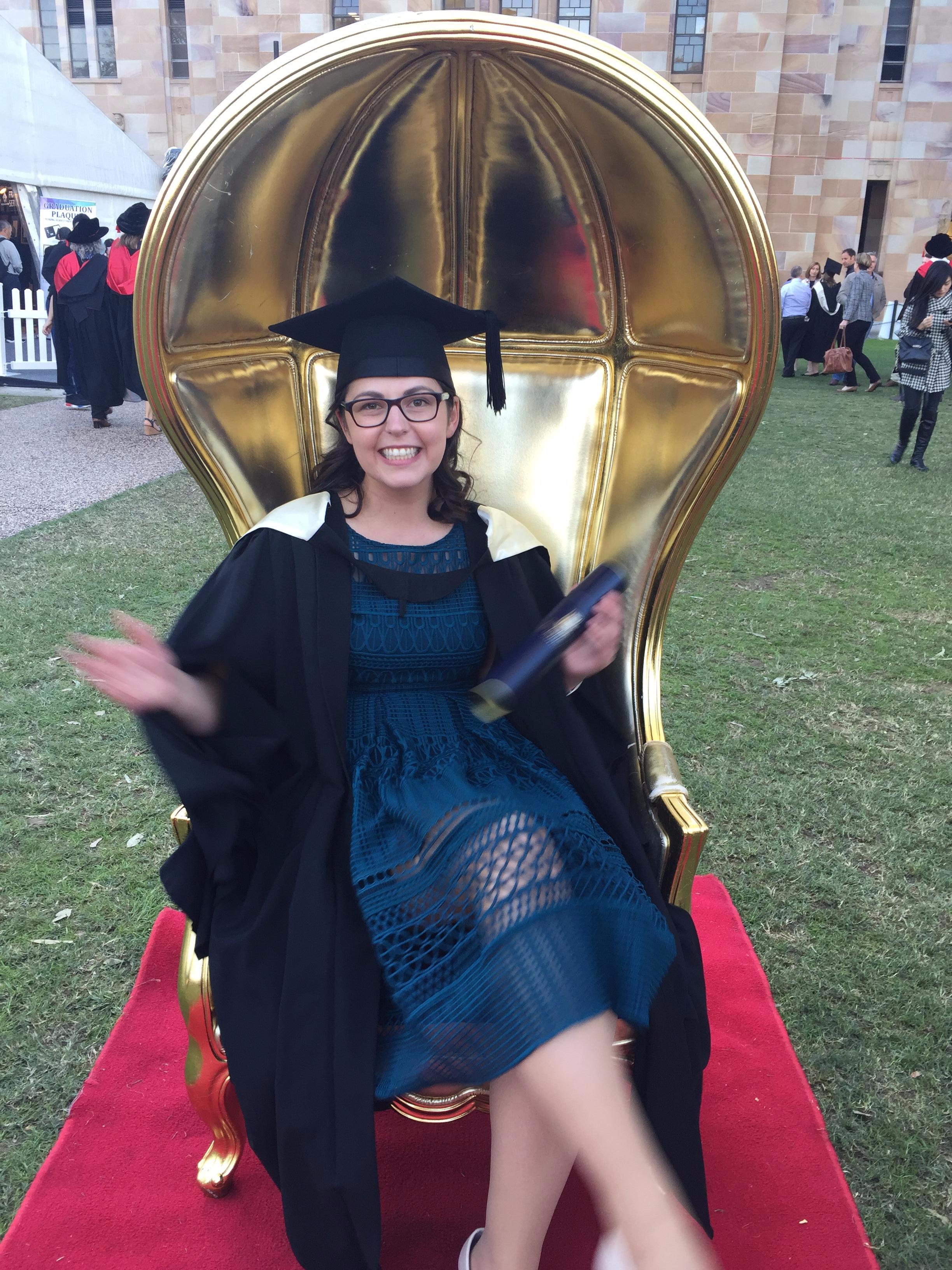 Sarah Ayles joins her fellow medical graduates this week as lifelong dreams and long hours become a reality.
A fourth year student studying Bachelors of Medicine and Surgery, Sarah spent her final year at UQ's Rural Clinical School in Toowoomba and as an intern at Toowoomba Hospital.
"I grew up here so I was really keen to come home and take up my life-long passion of medicine in the Rural Clinical School," she said.
"They offer a really unique learning opportunity for students, and the doctors in small communities are really invested in medical students' learning."
Sarah said what she loves about health and medicine is the beautiful intersection between the humanities and the sciences.
"I see the difference that doctors can make to patients' lives in a rural setting," Sarah said.
Her medical passion lies in being at the coalface of a hospital where she gets to be a GP, do emergency, fly patients out on Royal Flying Doctor flights, put plasters on, do antenatal checks and more.
"As a medical student I was able to scrub into theatre, admit and manage patients first hand, as well as observing."
Sarah said her experience led her to take up the opportunity to be involved in the Queensland Rural Generalist Pathway, a state government initiative. It is designed to support postgraduate medical students with fast-track training to become a Rural Generalist or to follow another medical field.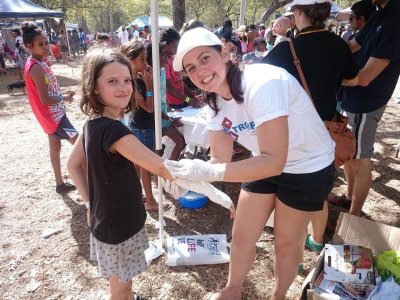 "I'd love to give back to regional communities and I think it's hugely important to expand medical services regionally and rurally," she said.
While Sarah is yet to decide where her medical career will take her, she is passionate about giving back to her community and said UQ has equipped her with the skills to achieve her dreams.
"Everyone at UQ is committed to teaching and there is always something on offer to challenge and expand your horizons," she said.
The University of Queensland Faculty of Medicine graduation is on Friday, 21 July at St Lucia.
See Sarah's passionate approach to her rural medical career here.
More of Sarah's city experience at the Royal Brisbane and Women's Hospital here. 
Media: Samantha Benger, s.benger@uq.edu.au, +61 7 3365 5118.