A little girl growing up on a dairy farm, Lois Riley remembers travelling for hours to see specialists or attend hospital visits.
These trips left a lasting impression, and ultimately inspired her to pursue a career in nursing.
It was while working as a paediatric burns nurse that Lois saw the strain that ongoing treatment placed on families from rural or regional areas.
Remembering the difficult childhood trips for her family, and seeing the technology revolution beginning to unfold in the healthcare sector, Lois knew the possibilities that telehealth presented for patient care.
She resolved to be a part of it.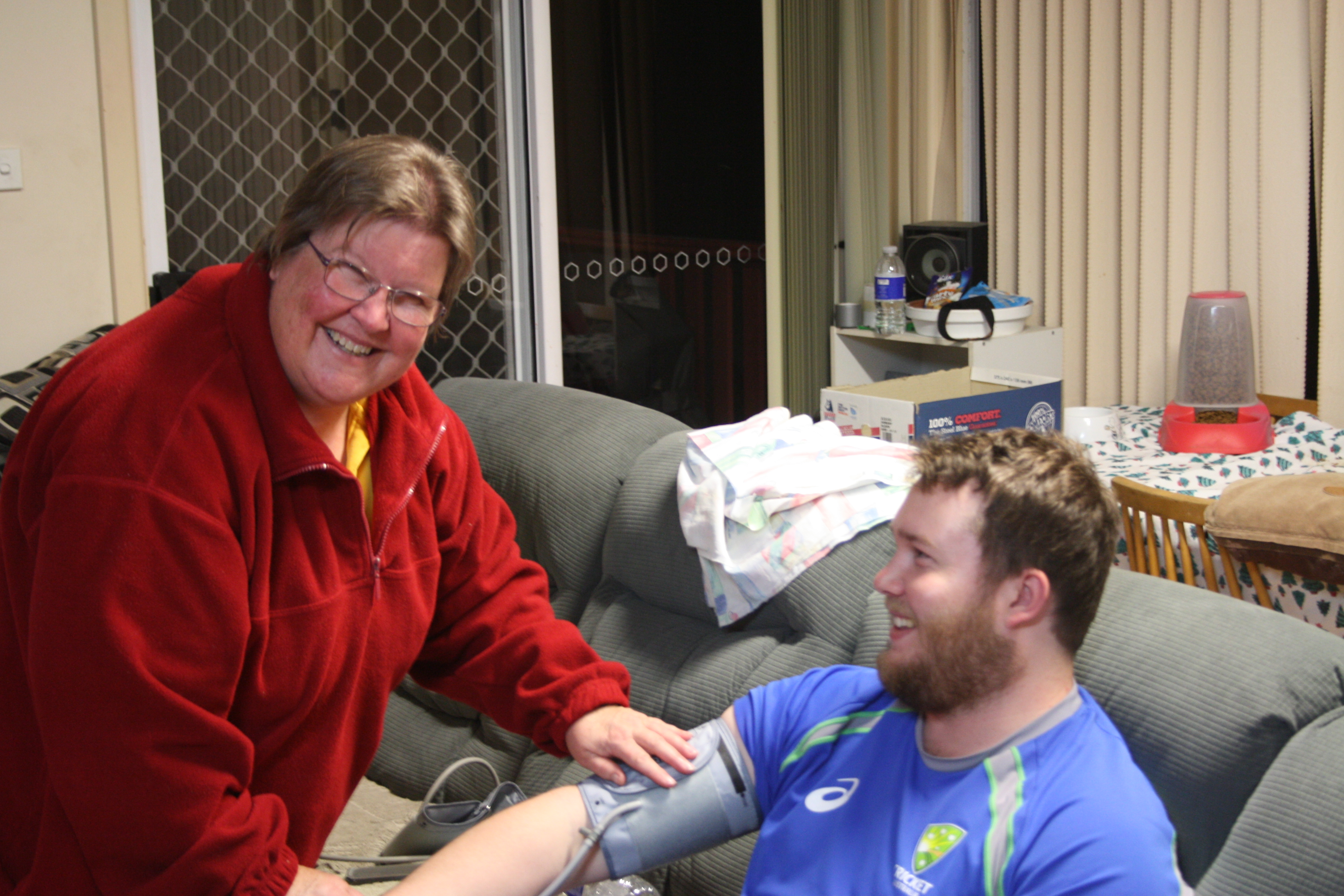 "As a nurse I desired to be involved in the exciting world of digital health but to still be able to offer client's quality and personal nursing care. There is a lot of resistance to change in healthcare, but I want to be part of the change."
Although having never completed an undergraduate program, Lois's hospital-based nursing training and experience satisfied the entry requirements and she enrolled in a flexible graduate certificate program at UQ.
"I researched different courses and The University of Queensland program appeared to be the most interesting. I needed a course that was totally online so that I could continue to work as well as study and care for my family.
"As an external student I found it rewarding to be able to study an exciting course that was offered in another state. I didn't need to travel for lectures or workshops and was able to access everything online."
Since completing her Graduate Certificate, Lois is working as a vision screener in South West Sydney, and is focused on moving her career into a digital health role.
"I am getting to the evening stages of my career but I think health is now more exciting than it has ever been.
"Healthcare and nursing are changing rapidly and digital health really is the future. The course is relevant to all medical, nursing, allied health, pharmacy, and radiological professions and I would recommend it to anyone interested in digital health."