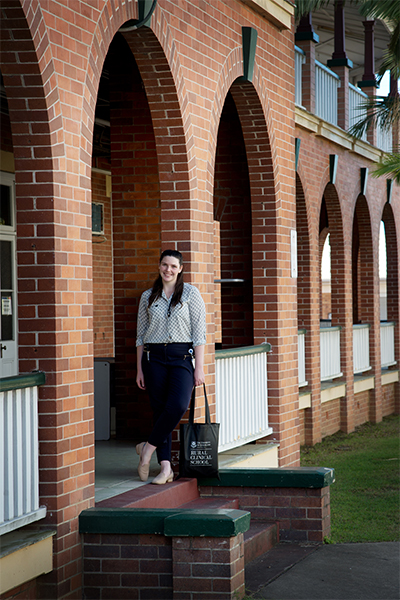 Growing up my grandparents were very sick and I knew that I wanted to give to other people the same kind of treatment and care that my family were able to have. So, I chose to study a Bachelor of Science (double major in anatomy/histology and neuroscience) to prepare myself for medicine. The anatomy specifically was extremely useful for both my clinical and pre-clinical years.
I chose the Bundaberg Clinical Unit because of the huge amount of hands on experience, patient interactions and one on one teaching opportunities. These are the things that I feel will make me a better doctor and I'm so glad that I had the opportunity to have such experiences. During my time at Bundaberg Clinical Unit I've witnessed an organ retrieval surgery and assisted in a major trauma case - it's moments like these that I really have to pinch myself.
Clinical experience aside, building close relationships with my peers has been so valuable to me. There is a great community here and we all try to help each other as best we can. We're all going to be future doctors so the network we build now will serve us well in our future careers.
If you're considering rural – just do it! The Rural Clinical School is definitely the place to go for brilliant teaching, a healthy social network, amazing opportunities and experiences that you just can't get in the city.