The health and medical industry has been earmarked as one of Australia's top growth industries over the next five years. As such, it's a major contributor to the economy and plays a vital role in contemporary society, at both individual and population levels. But to what extent are health and medical professionals represented on the boards of the organisations that serve us? 
UQ Medicine alumnus and Associate Professor of Cellular and Molecular Pathology Dr Bev Rowbotham wants to see more doctors represented on boards in Australia. And with more than 20 years of experience in the boardrooms of a variety of organisations, Dr Rowbotham believes doctors need formal training in business skills to be effective contributors.
"Boards are where the decisions are made," Dr Rowbotham insists, "and doctors need to be there to be part of that process. I have been on many boards – in healthcare, medical indemnity insurance, other businesses and the non-profit sector."
But, as Dr Rowbotham points out, the presence of doctors on boards is not as common as one might think.
"Traditionally, boards favour appointing business people. Even if there is a chief medical officer, they answer to the CEO, not the medical community."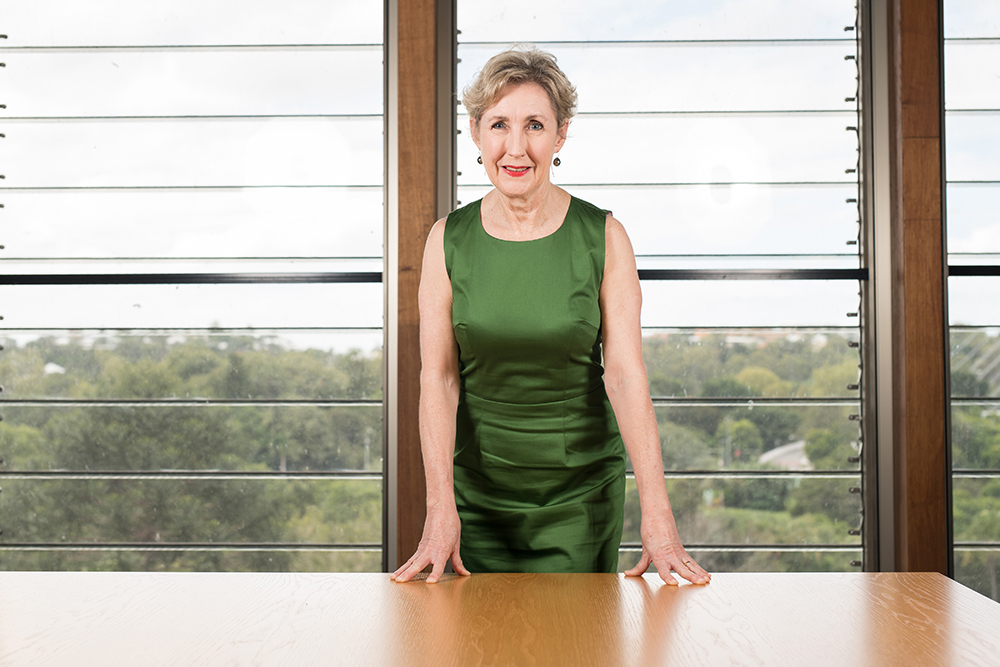 In 2017, Professor Rowbotham sponsored two students enrolled in the Medical Leadership Program to participate in an intensive training course by the Australian Institute of Company Directors.
"By the time I did the AICD Company Directors Course, I had lived through some tough experiences on boards. So I decided to support a scholarship that will help the next generation of doctors to have some of those skills from the start, and find an easier pathway to the boardroom."
Dr Rowbotham believes that giving doctors a 'seat at the table' can utilise a great untapped potential.
"Boards are about the future. They set a strategy and take you to the next place. Doctors need those strategic thinking, communication and negotiation skills to be part of this process. Being part of a board is about harnessing the skills of all board members. By bringing together a group of people, you get a better vision and plan for the future."
Dr Rowbotham's current board positions include Avant Mutual Group, the Doctors' Health Fund (a private health insurer), Genome.One (a startup genomics company), and AEIOU Foundation for Children with Autism. She is also the current Chair of the Federal Council of the Australian Medical Association.
"In healthcare, you learn what your responsibilities are and find out where the roadblocks are to doing a better job. No one is better placed to give that perspective to boards than doctors themselves."