Clinical haematologist Dr Mohamed Shanavas recently joined the Mater Hospital after working as a haematology specialist and UQ Academic Title Holder at Rockhampton Hospital.
Born in a small village in Kerala on the tropical Malabar Coast in Southern India, the young Mohamed had big dreams.
"I always wanted to be a doctor," Dr Shanavas recalls. "In my village, there were three GPs, but no specialists. I didn't really know about specialisations or medical research until I attended medical school."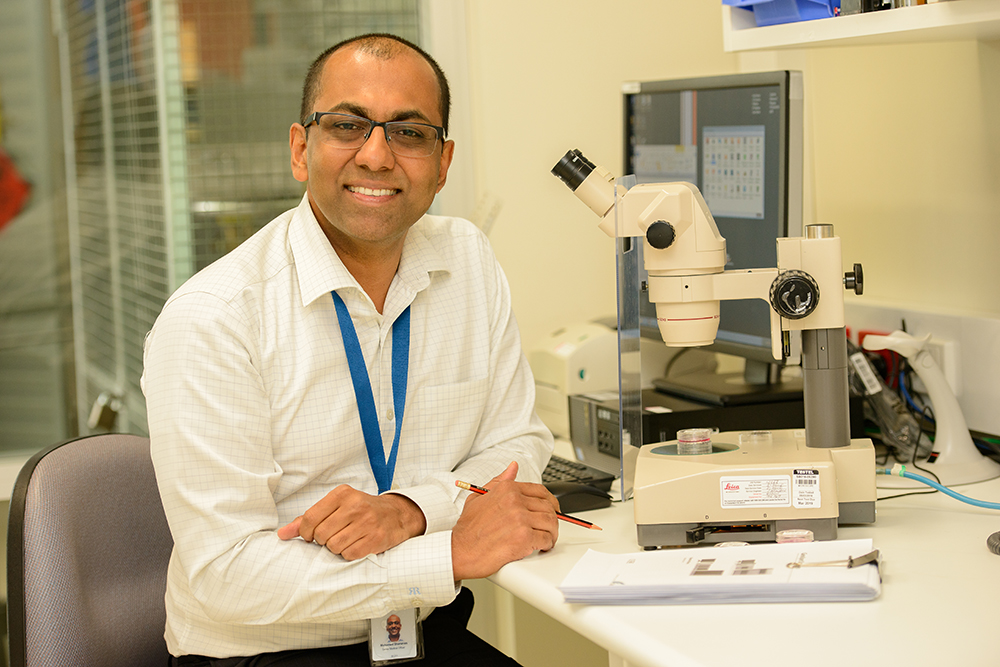 Like many physicians, it was at medical school – the Calicut Medical College in Kerala – that Mohamed not only found his feet, but also met his future wife, Babitha.
After completing their studies, marrying and welcoming their first child, the couple swapped the tropics of Kerala for the Adelaide Hills.
Dr Shanavas completed his physician training and a dual fellowship in clinical haematology and haematopathology at the Royal Adelaide Hospital, Flinders Medical Centre, and The Queen Elizabeth Hospital.
The couple next moved to Toronto, where Dr Shanavas undertook a clinical and research fellowship in leukaemia and bone marrow transplant at Princess Margaret Cancer Centre. Upon completion in 2015, they returned to Australia, this time to Queensland.
"When we returned to Australia, we made Rockhampton our home. Beyond becoming a staff specialist in haematology, I also became a Senior Lecturer at UQ's Rural Clinical School – enjoying the opportunity to be involved in teaching and research support groups."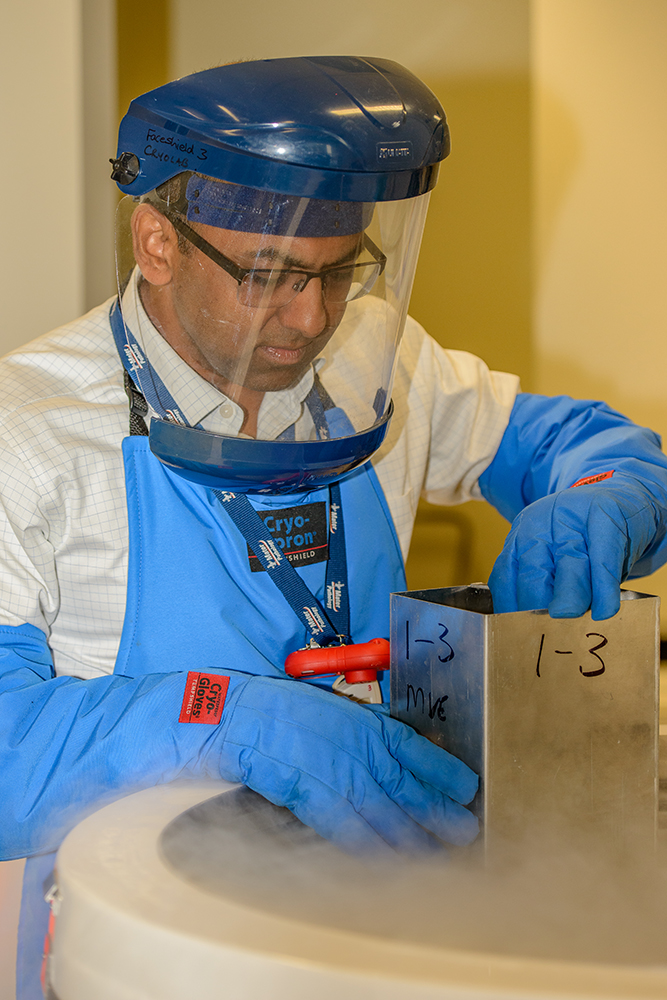 Despite working full-time as a specialist, along with his parenting and mentoring duties, Dr Shanavas was looking for an extra challenge. 
"I've always had that mindset for asking questions and a willingness to spend the time and effort to get answers – that's why looking into the biology of disease excites me most.
"I began a part-time MPhil program under Professor Maher Gandhi and Dr Colm Keane from UQ's Diamantina Institute – regularly travelling to Brisbane to undertake my lab work.
"I'll admit it was a bit of a juggle to do lab research while working full-time in a regional centre, but Professor Gandhi was immensely supportive."
Now permanently based in Brisbane, Dr Shanavas is researching immune-biomarkers in lymphoma and how they may offer the potential for personalised lymphoma medicine and improved lymphoma management.